Your Spend Qubes come with the option to customize your qube close settings. Spend qubes default to closing after a purchase is made, however, you can change the qube setting to close in 30 minutes, 2 hours, 1 day, 1 week, or 1 year.
Changing the qube close setting allows you to leave one qube open for up to one year. This means you will not need to open a specific qube to spend every time you're making a purchase, and can treat this qube as a regular checking account which enables you to spend freely within the balance of that qube.
To change your qube close setting:
1. Open your app and go to the Spending Screen


2. Open the qube you want to edit by tapping the dollar amount shown
3. Tap the Qube Close Settings icon (Shopping bag with the number 1 in it)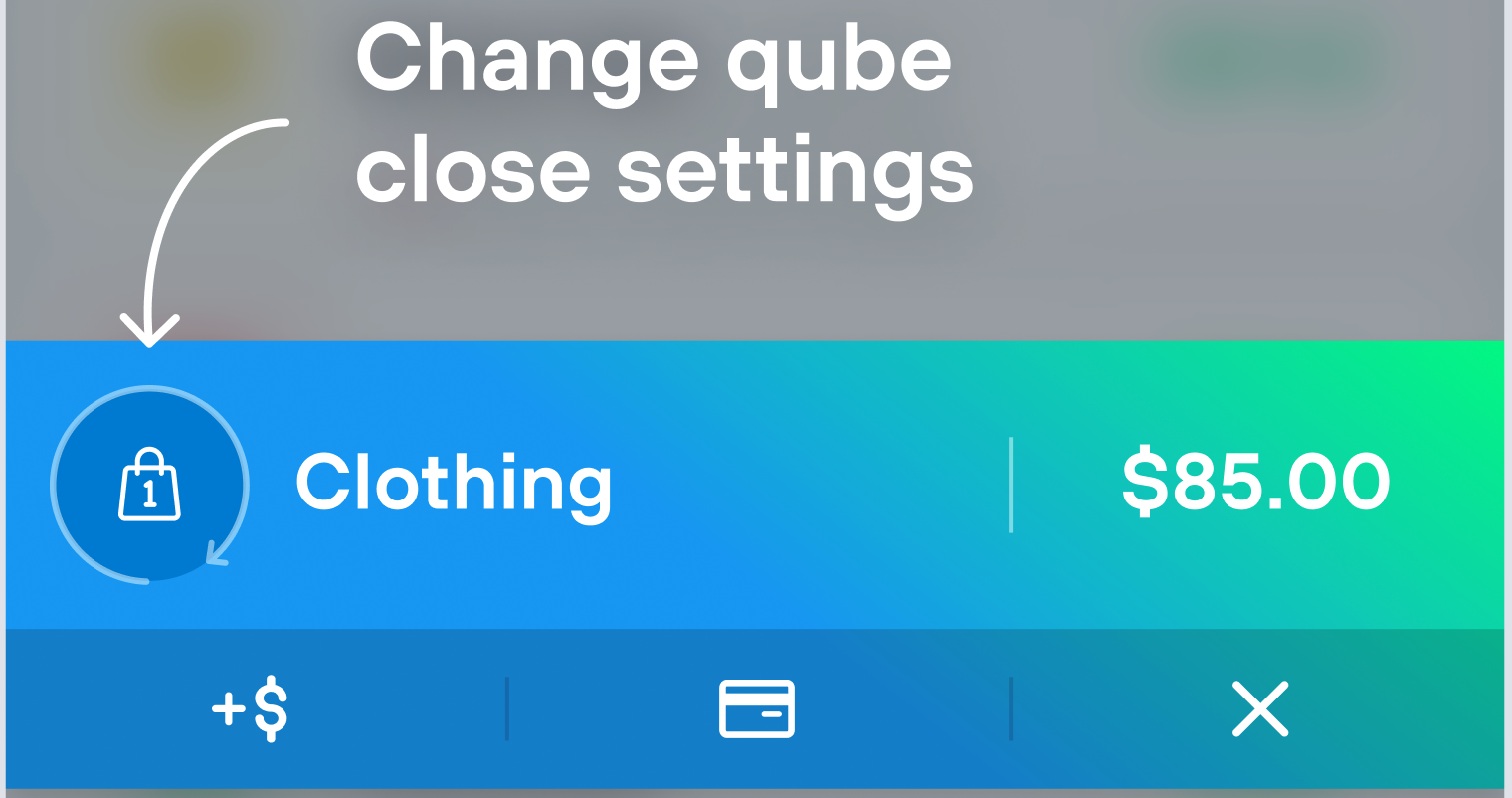 4. Select the timeframe for which you'd like to leave the qube open, up to 1 year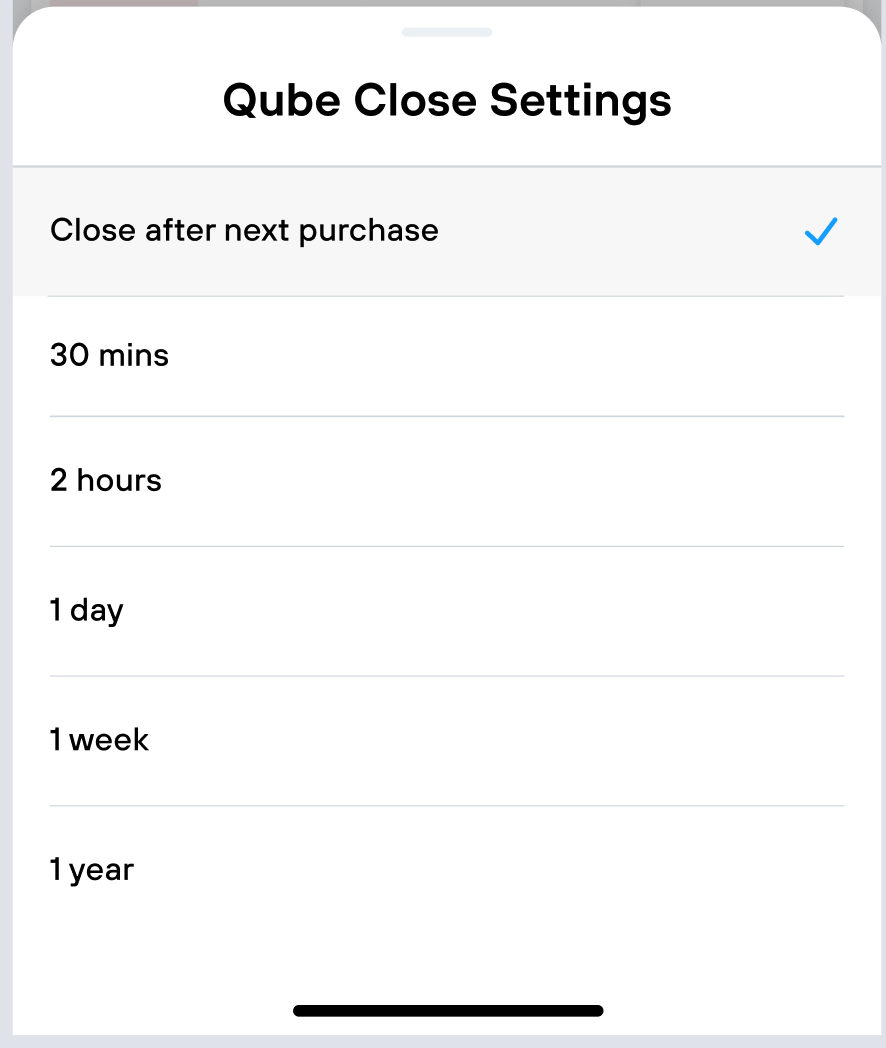 Because your qube will always be open for the timeframe you selected, you can use it at any time during that period without opening the app. This is a great thing to set up before your phone dies completely, and before you get to the ski resort or go into the big box store with no cell service.
We believe in intentional spending and the mindful practice of opening a qube before each purchase, as research shows this type of mindfulness and required action decreases overspending. However, after much feedback from our customers, we adjusted customized qube close settings to last up to one year. Just keep in mind that if you open a different qube during the timeframe you've set, your first qube will close.
With our new Qubeless feature, you will be able to spend without any qubes open, and set your own limit for Qubeless transactions, both for your debit card and for ACH transactions. For now, opening a qube and customizing your Qube Close setting is your solution!