The Default Open qube allows you to leave one qube open indefinitely. This means that you will not need to open a specific qube to spend and can treat this qube as a regular checking account that enables you to spend freely.
To start using the Default Open qube:
1. Select the "Qubes" icon on the bottom menu

2. Tap the dollar value of the qube to open the qube you want to edit

3. Select "Automatic Close Options" from the menu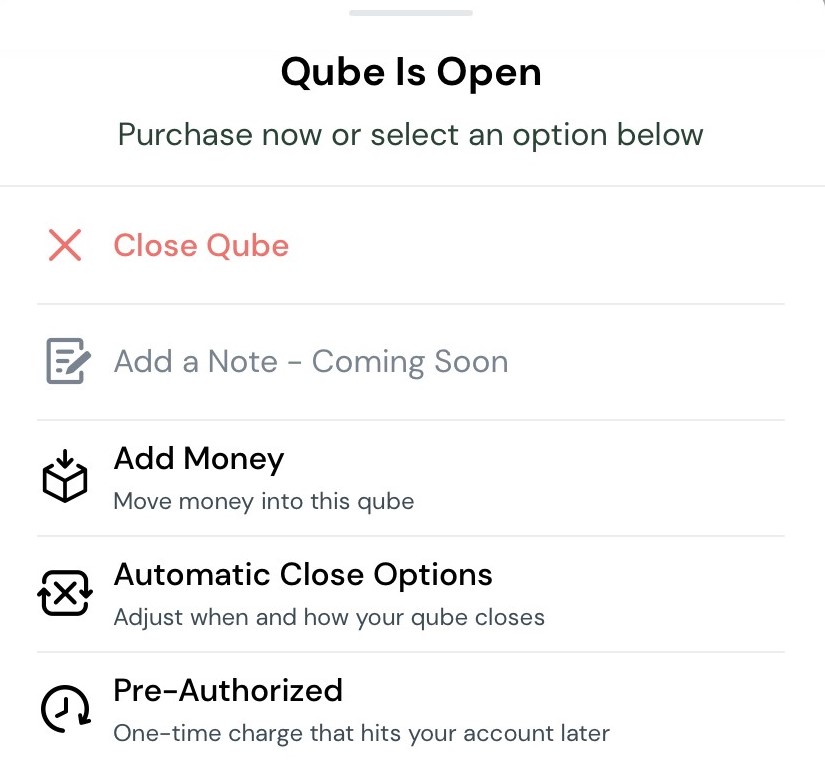 4. Change "Close in 30 mins" to "Never"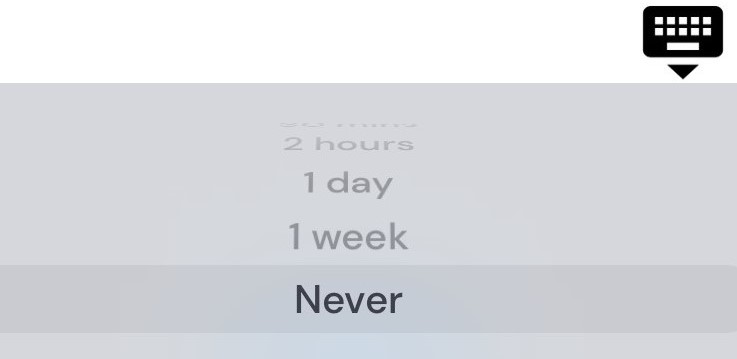 5. Tap the black keyboard to close it
6. Deselect the "Close after next purchase" option

Because your qube will always be open, you can use it at any time without opening the app—no need to worry about your phone dying or losing service.
We believe in intentional spending and the mindful practice of opening a qube before each purchase; however, after much feedback and many customers from Simple joining us, we decided to enable the default open Qube.
If you're someone who likes the idea of budgeting with Qube, but doesn't want to open a qube each time you spend, this is the right option for you.