Refer-A-Friend
Thanks for asking! We love that you want to share Qube Money with your friends and family, and your referrals are our biggest compliments. You could be the turning point in someone's financial life just by sharing.
In your app, on the Overview Screen

, you will see a button that says Refer a Friend. Tapping that prompt will populate a text message inviting the recipient to download Qube. Our Give $10, Get $10 referral program gives both you and your friends an opportunity to earn $10 from Qube for signing up for an eligible membership plan. Click here to learn more about Give $10, Get $10.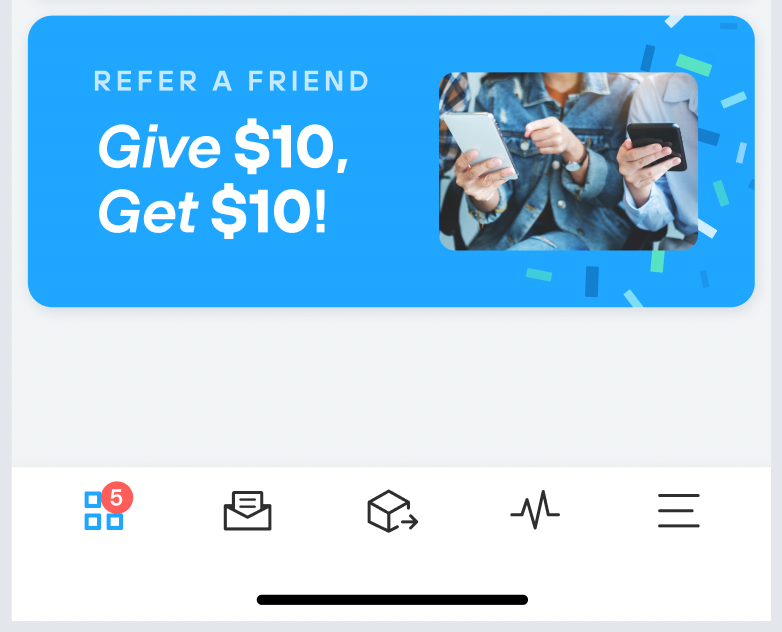 Affiliate Program
Are you a blogger, influencer, church, financial coach, financial planner (or just an individual with a lot of friends keen on budgeting!) looking to provide your audience or customers with a budgeting tool that actually changes spending behavior? We'd love for you to sign up for our Partner Program! It's free to join and you'll get paid for everyone you refer who signs up using your link. Affiliate applications are reviewed and approved on a weekly basis, so it may take up to 7 days to get your link.
If you have more questions about our affiliate program, please contact Customer Support.