Spend Qubes, as the name suggests, are the primary way to spend intentionally from your Qube Money account. Your Qube debit card, by default, always has a balance of $0. This means if you swipe your debit card at a merchant during checkout, it will decline. Qube is the only system that gets "ahead" of the purchase. Enter spending qubes.
Once you have deposited money into your Qube account, you must distribute that money among different spending qubes (aka assigning a job to every dollar before you spend). Now you're ready to spend with purpose! Each time you want to make a purchase, simply tap the dollar amount on a spend qube to open it. The action of opening a spend qube makes its money available to the qube debit card and your transaction will be approved.
All of your spending qubes live on the Spending Screen

, the middle icon on the bottom navigation bar: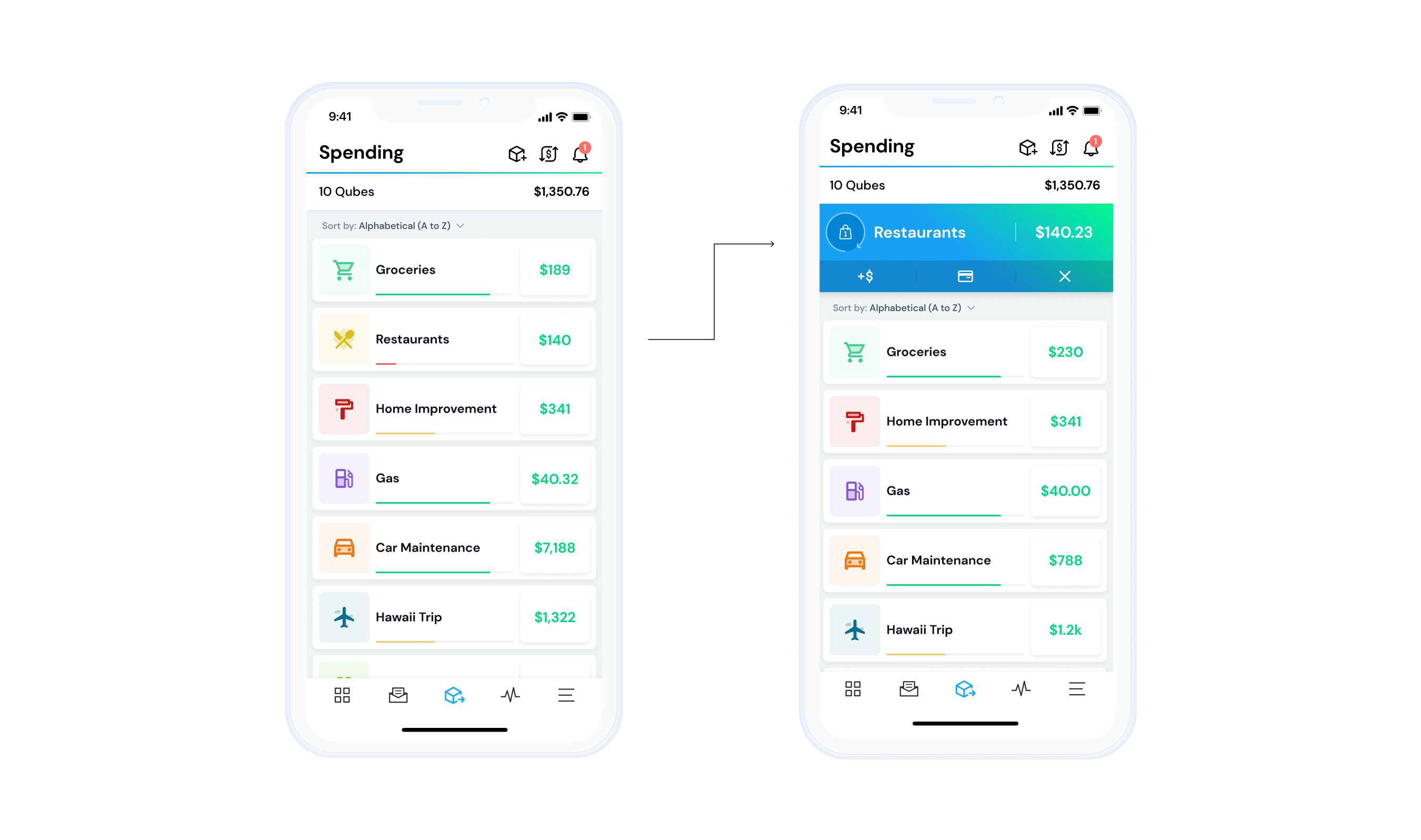 Here's how the entire process works:
1. Deposit money into your Qube account.
2. Fund your spending qubes.
3. Right before the purchase, open the spend qube you want to spend from.
4. Swipe your debit card, use Apple or Google Pay, or enter your debit card information online to complete your purchase.
5. The transaction will be recorded in the specific qube you opened, and your balance for that qube will update in real-time.
The first purchase using this method changes lives. Go ahead and give it a try! We can't wait to hear about the transformation it brings to yours.
Create a New Spending Qube
To create a new Spending Qube, go to the top of the Spending Screen

, and tap the Add Qube icon
.

Follow the prompts to choose a Qube Name, Icon, and Color. Next, you'll enter your monthly budget and tap Done.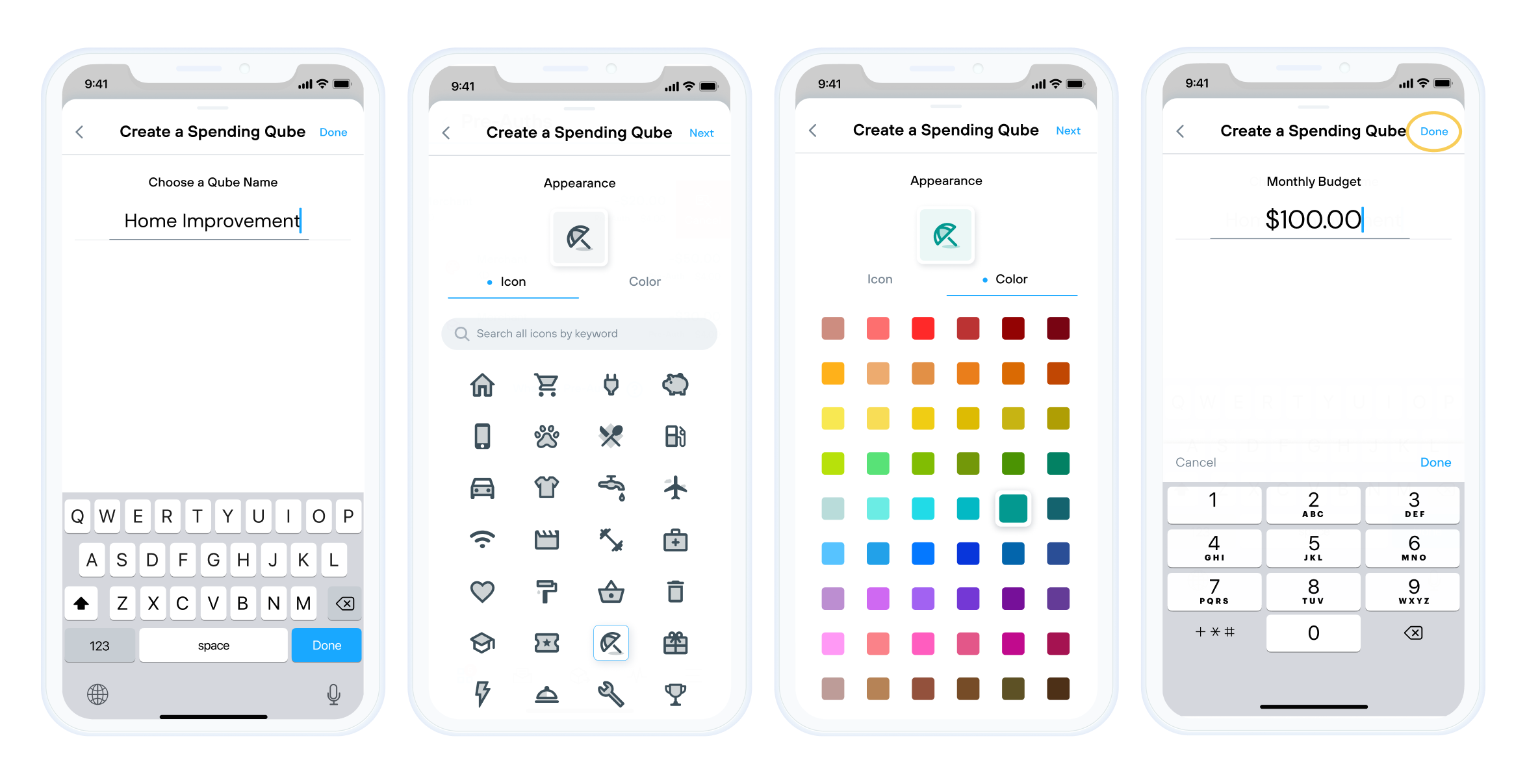 Once the qube is created, the screen will prompt you to fund your qube by transferring money into it from your Cloud or another qube. You'll need to fund your qube before you can spend from it. For more on funding your qubes, click here.