Our Premium and Family accounts offer many additional benefits not available on a Lite account. For a complete list of features, visit https://qubemoney.com/pricing/.
Upgrading to a Premium or Family plan is easy!
Go to Manage Plan from the Mobile App:
1. Login to your Qube Money app and navigate to the Profile Screen.

2. Select Manage Account.
3. Tap the dropdown menu in the upper right and select Manage Plan. Continue to Step 4 below.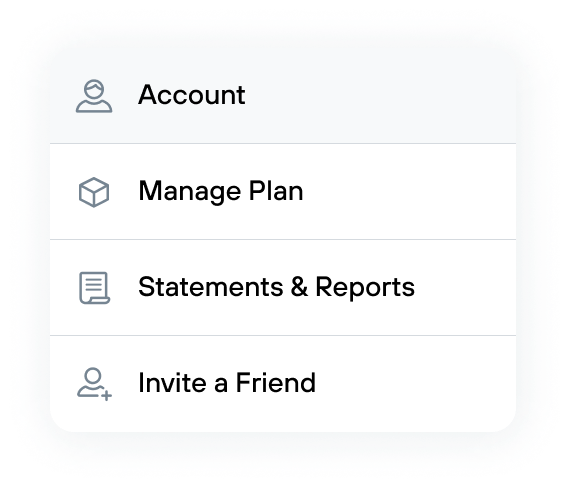 Go to Manage Plan from a Computer:
1. Login to https://dashboard.qubemoney.com/ with your current Qube credentials.
2. You will be taken to the Overview page.
3. Click on your name in the upper right to access the dropdown menu. Select Manage Plan. Continue to Step 4 below.
Once on Manage Plan page:
4. On the Manage Plan screen, you will see the plans available to you. Scroll to the plan you'd like to select and click Select This Plan.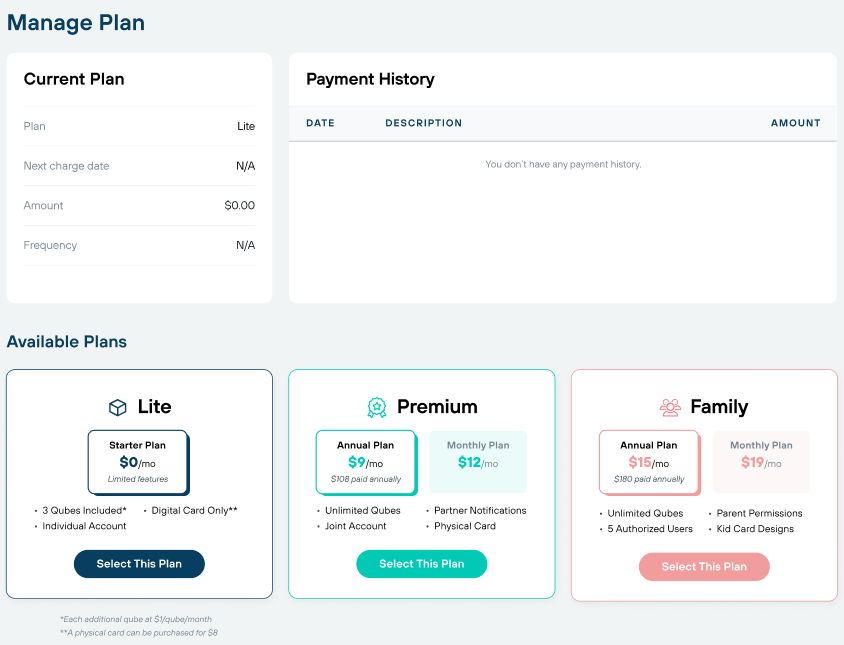 4. If you have a discount code, select the plan you wish to upgrade to and click on the blue link that says "Have a discount code?". After entering the discount code, hit Apply. If the code is valid, the screen will update and highlight the benefits. Finally, click on Confirm Upgrade to complete the process.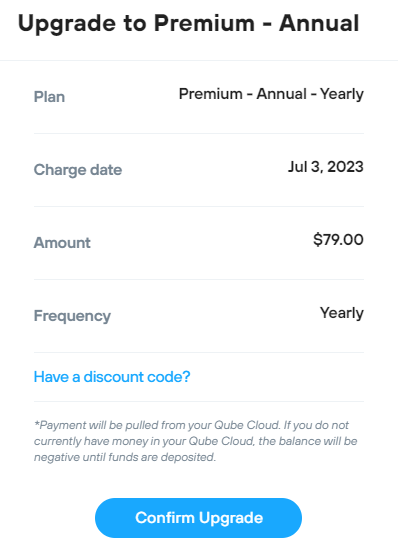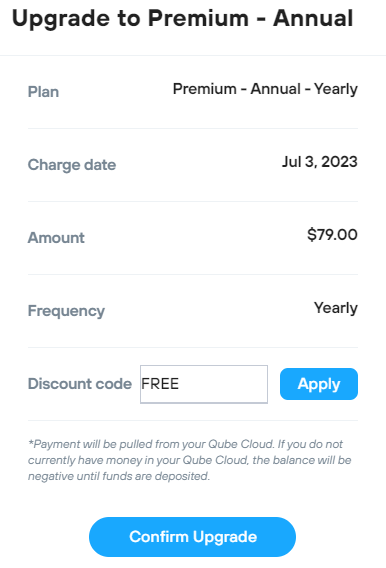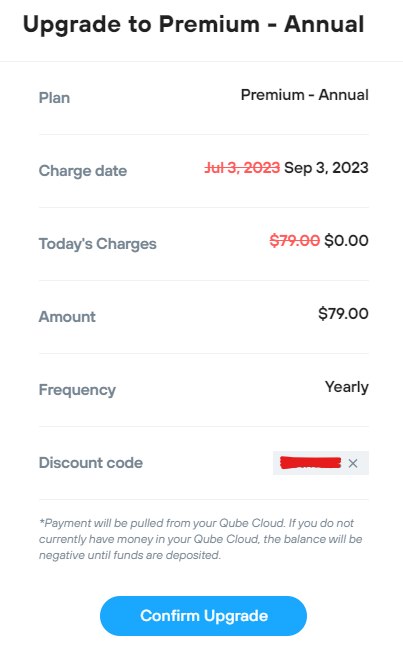 If you have more questions about upgrading your plan, please contact Customer Support.