A Premium Account offers a lot of additional benefits not available on a Basic Account. For a complete list of features, visit https://qubemoney.com/pricing/.
Upgrading from a Basic Account is easy and best done from a desktop by visiting https://app.qubemoney.com/.
1. Log in using your current Qube credentials. You will be taken to the Account Management page.
2. Click on the Manage My Plan button near the upper right.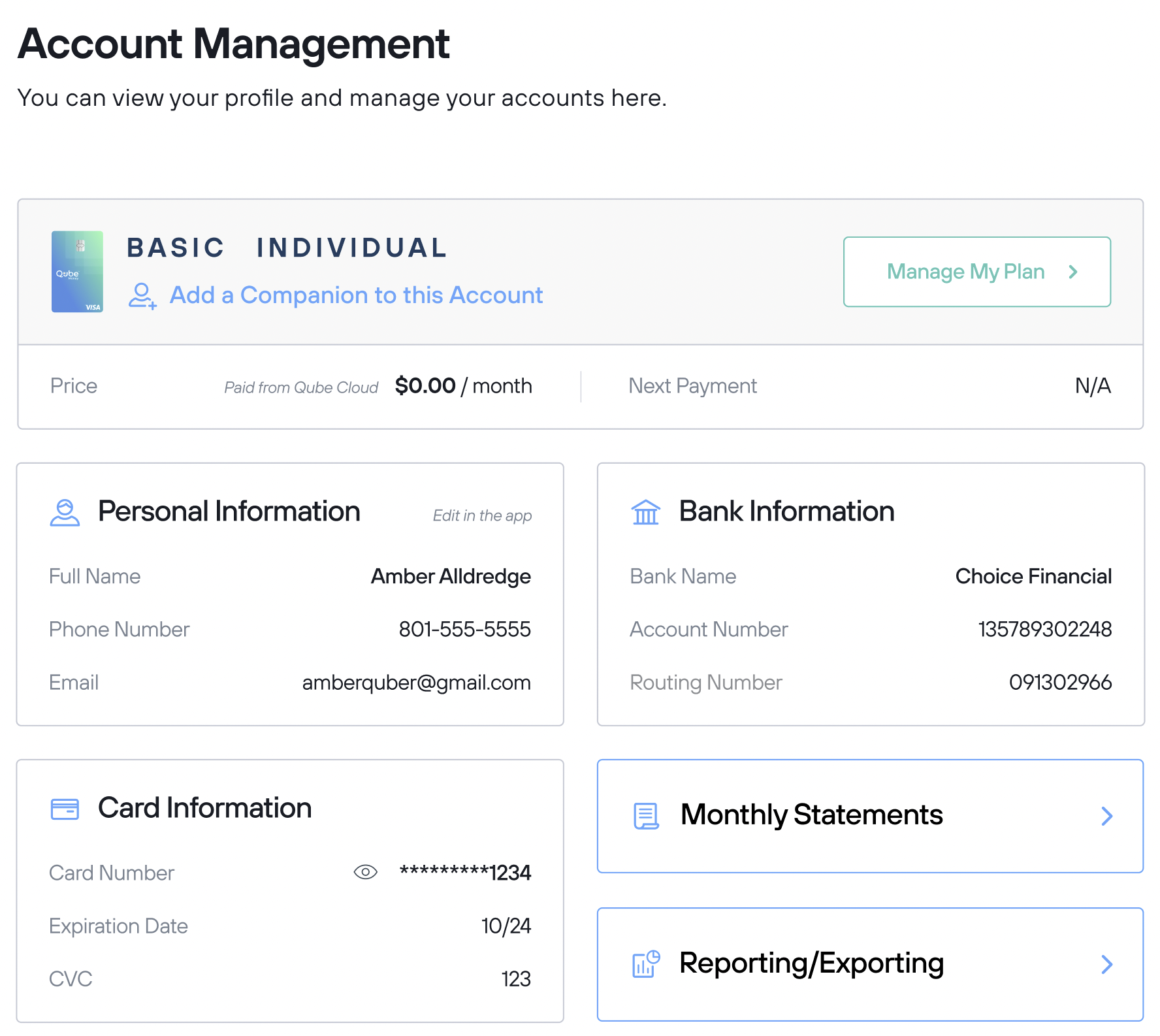 3. From the plan page, click Select This Plan.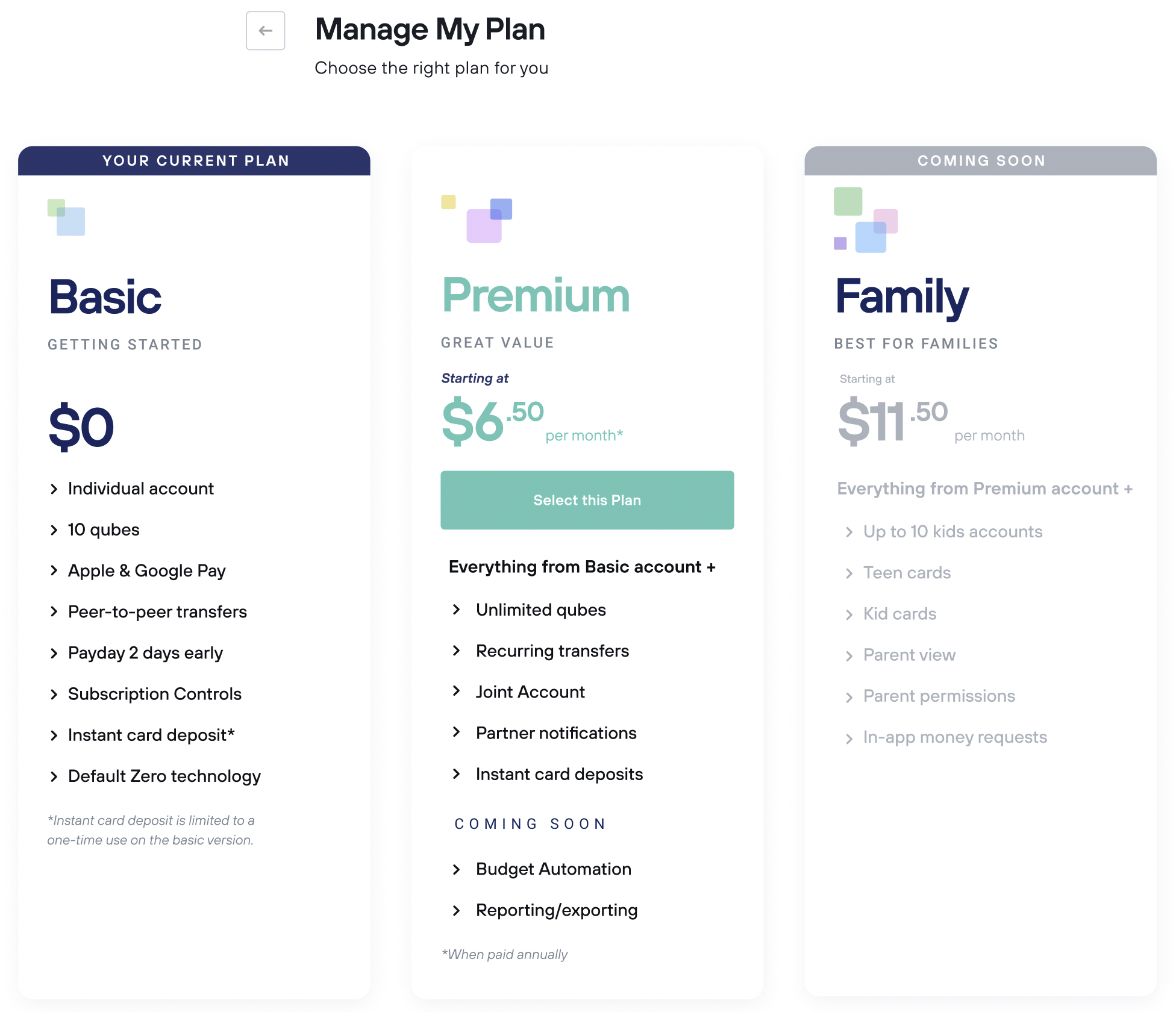 4. On the following page, you'll select whether you want to pay monthly or annually (paying annually saves you ~19%). After making your selection, click Confirm.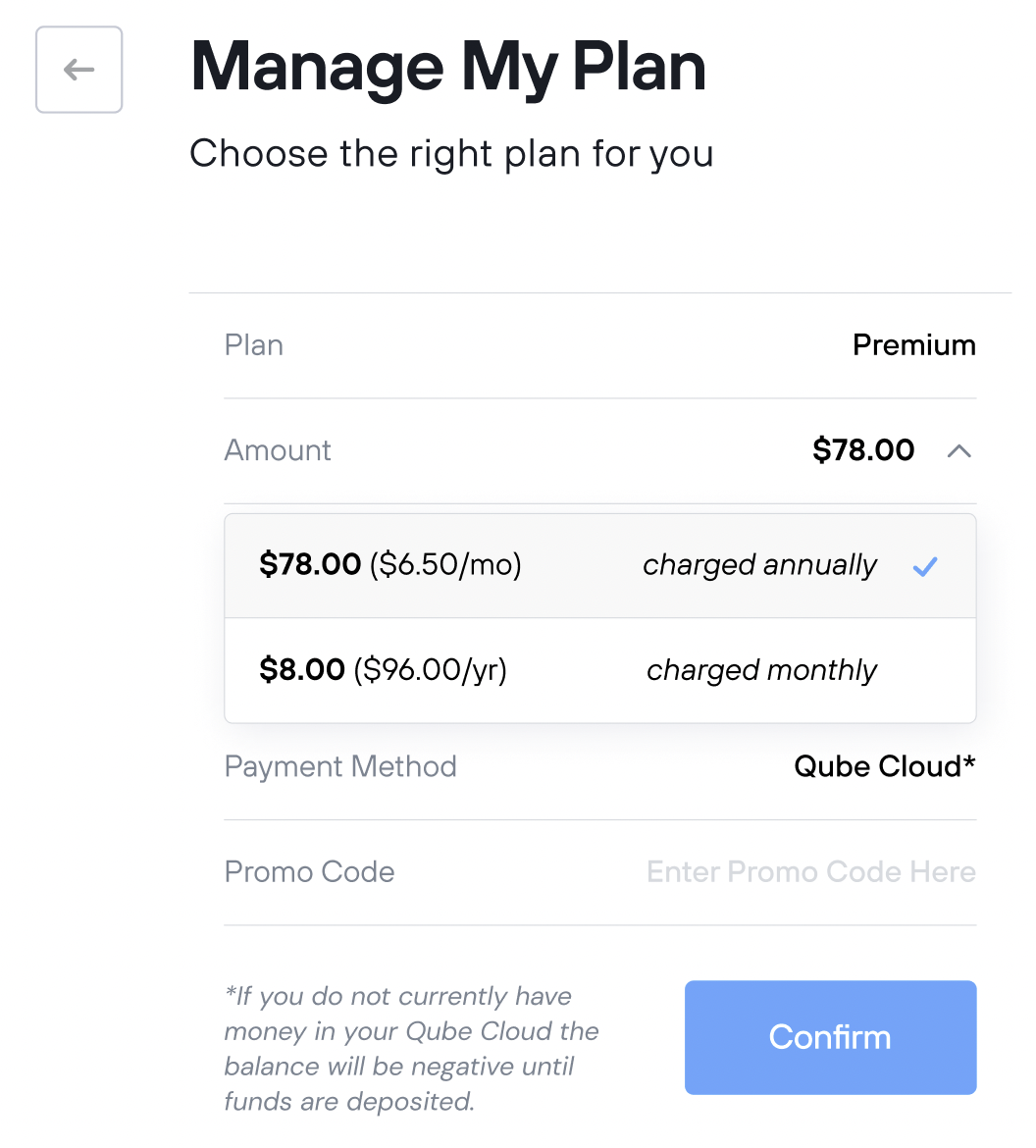 5. That's it! You will be instantly upgraded and see a charge in your qube account according to the payment frequency you chose. Now, go enjoy all your new features!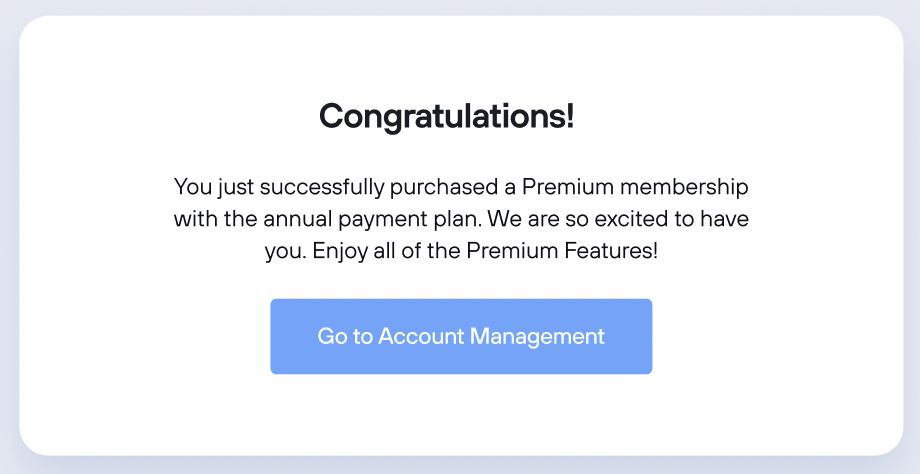 If you have more questions about upgrading your plan, please contact Customer Support.