You can transfer money from Qube to any of your external accounts using the following process:
1. Open the app and tap the Move Money

icon on any of the first four screens.
2. Under the "Out" Section, Select ACH Transfer - all of your linked bank accounts will show up here.
3. Select the bank account you want to transfer money to, then click Continue.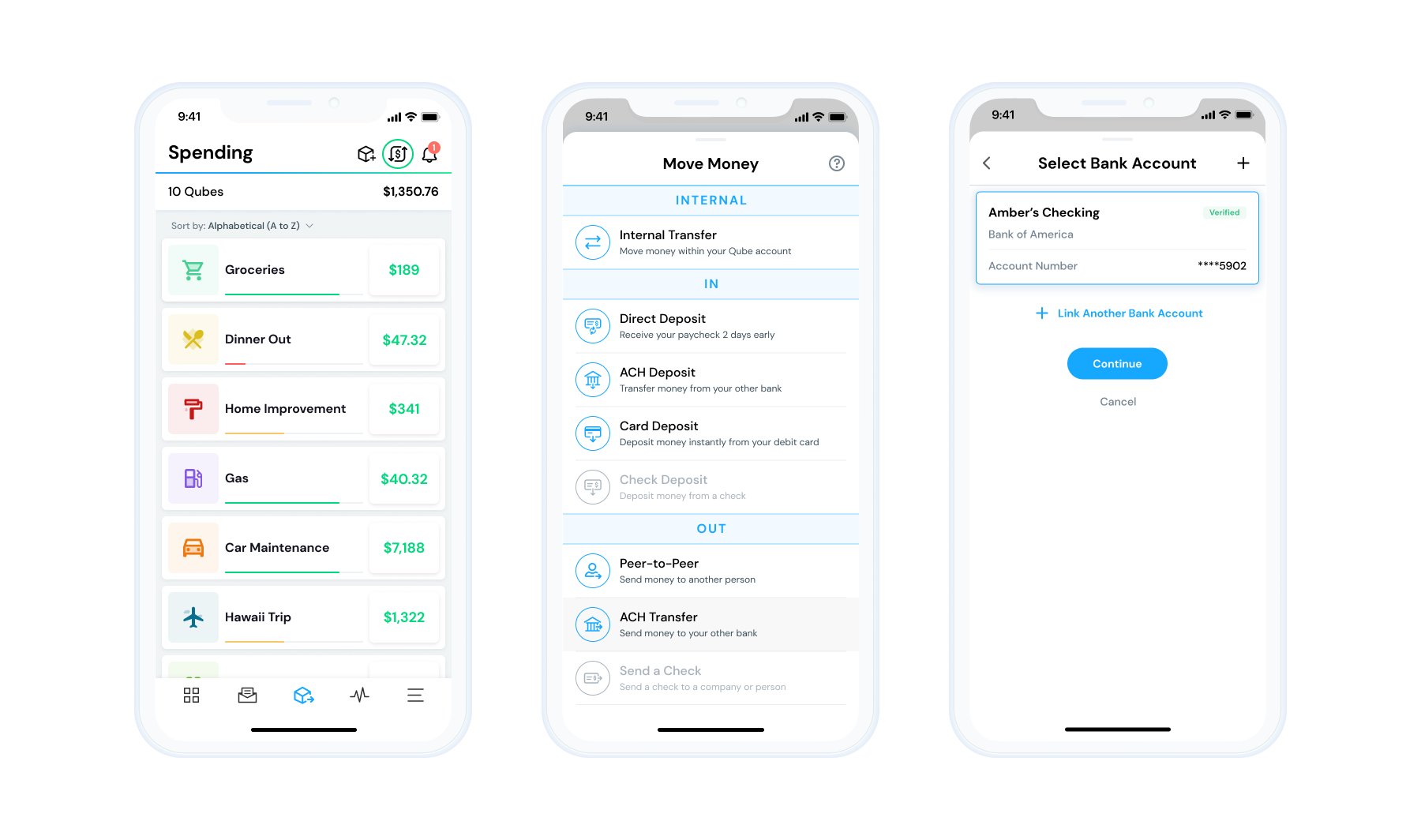 4. Select the Qube where you want the money to come from.
5. Enter the amount you'd like to transfer.
6. Change the date and frequency of transfers, or include an optional note to yourself if you'd like, then click Continue.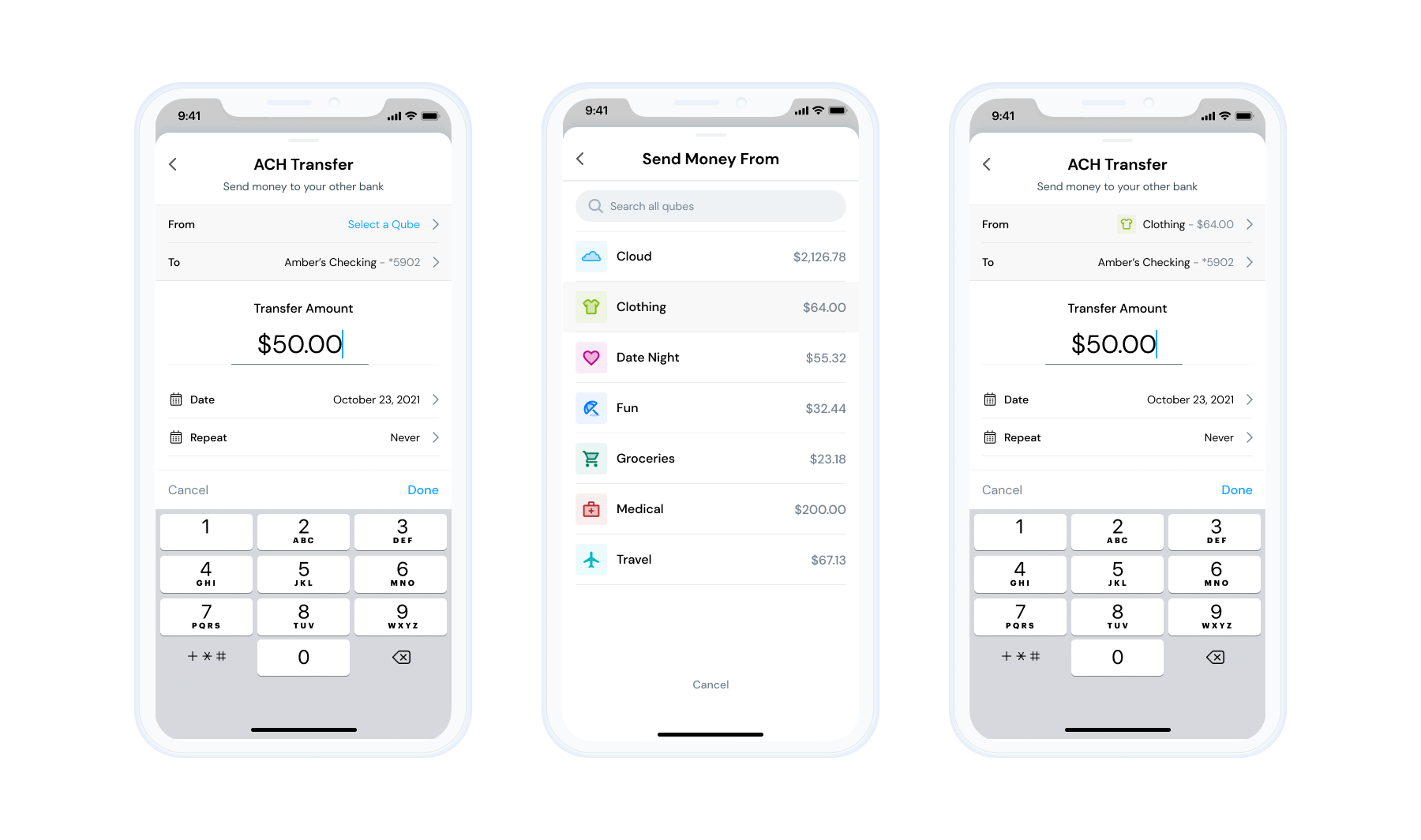 7. Look over the information you've entered and verify it's correct, then click Submit.
8. That's it! You're done scheduling a transfer. You can visit your qube from which the money came to confirm the money was taken out. You may need to refresh the app first.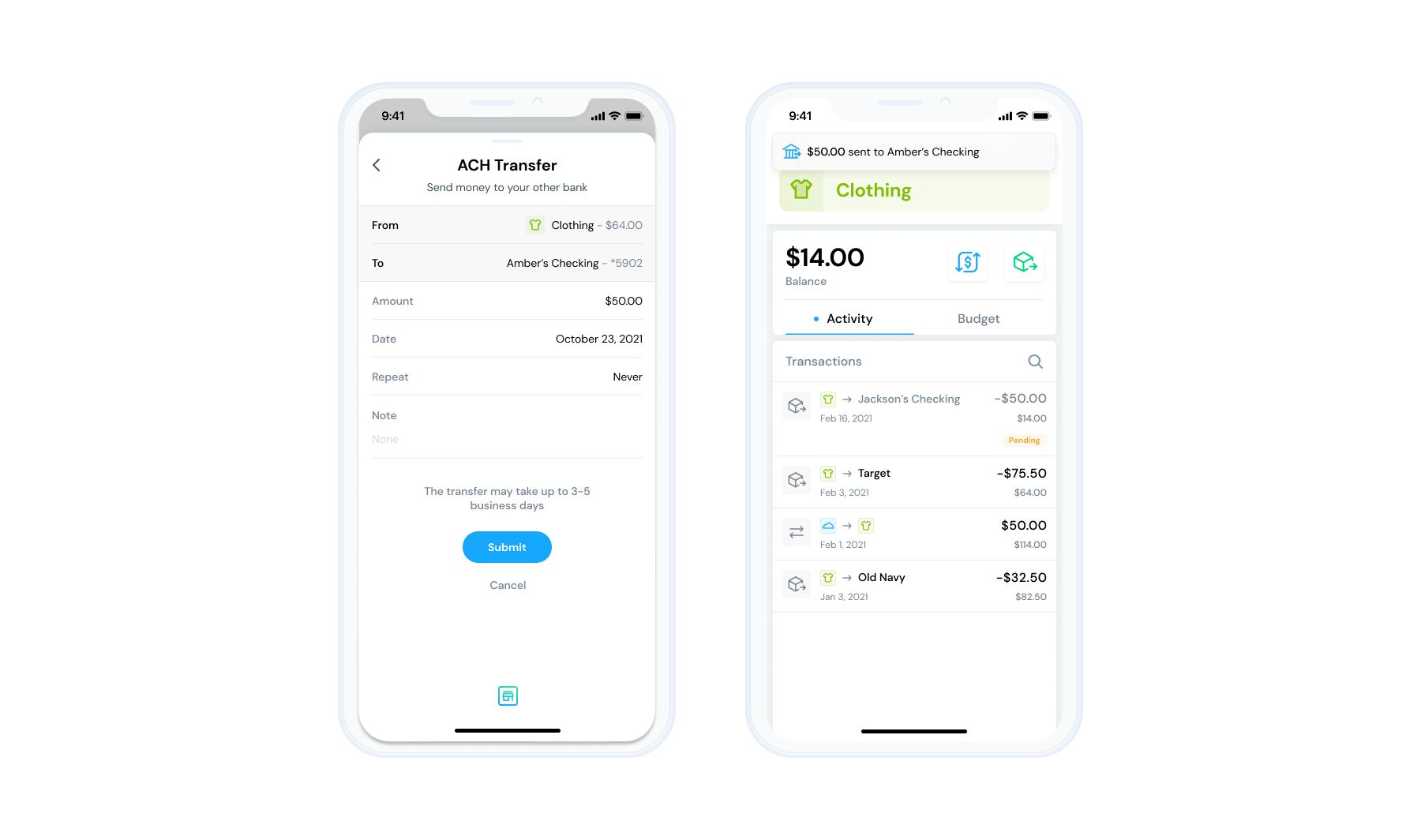 Keep in mind that transfers from Qube to external accounts take 1-3 business days to arrive. If you'd like to transfer money to an external bank account you haven't yet linked to Qube, you'll need to do that first. Click here to learn how.