You can transfer money from Qube to any of your external accounts using the following method.
1. Tap on the Move Money icon near the top-right corner
2. Select ACH Transfer
3. Select the bank account you want to transfer to (or link a new one), then click Continue.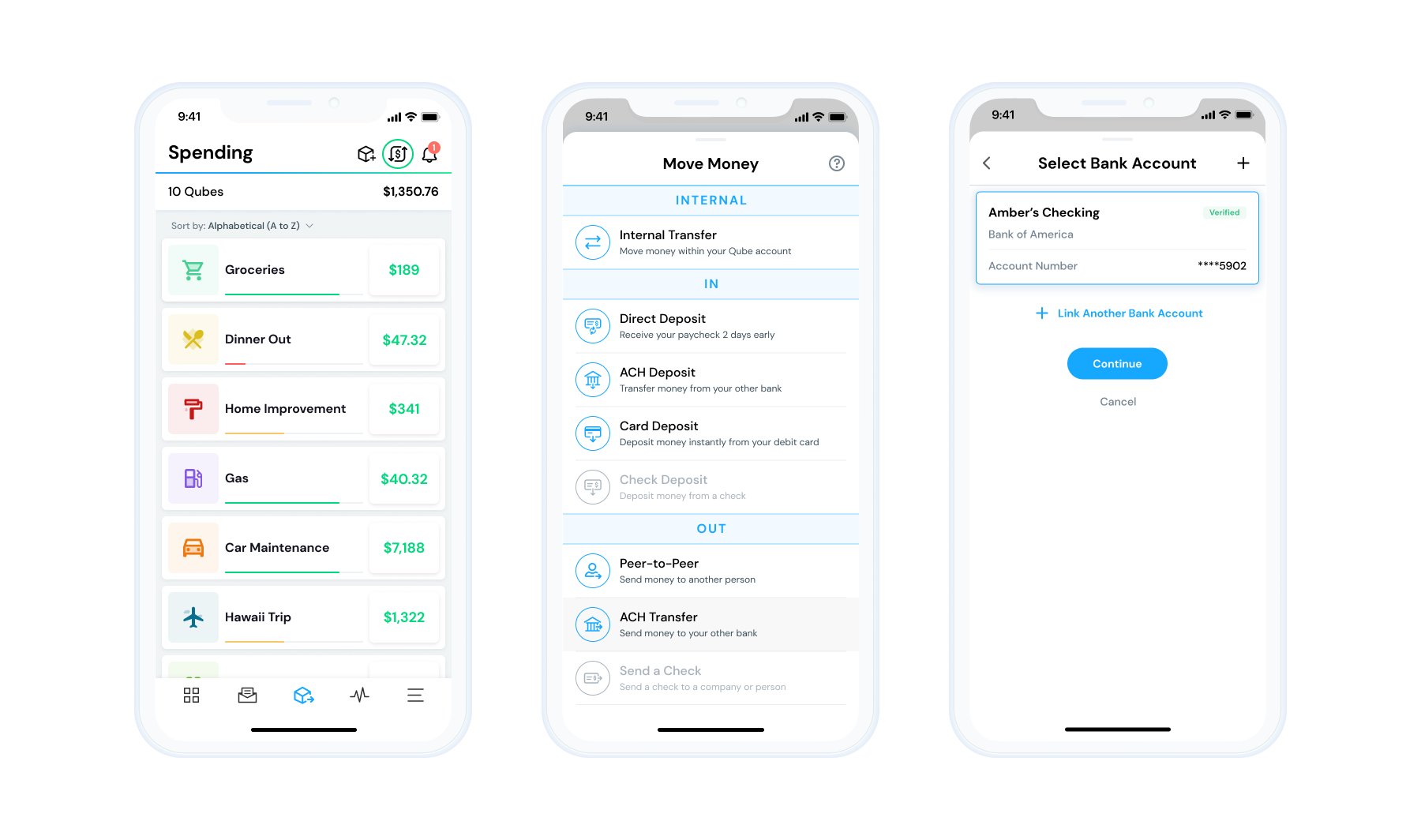 4. Set the amount you want to transfer
5. Select the qube you want the transfer to come from
6. Ensure the date and frequency of the transfer are correct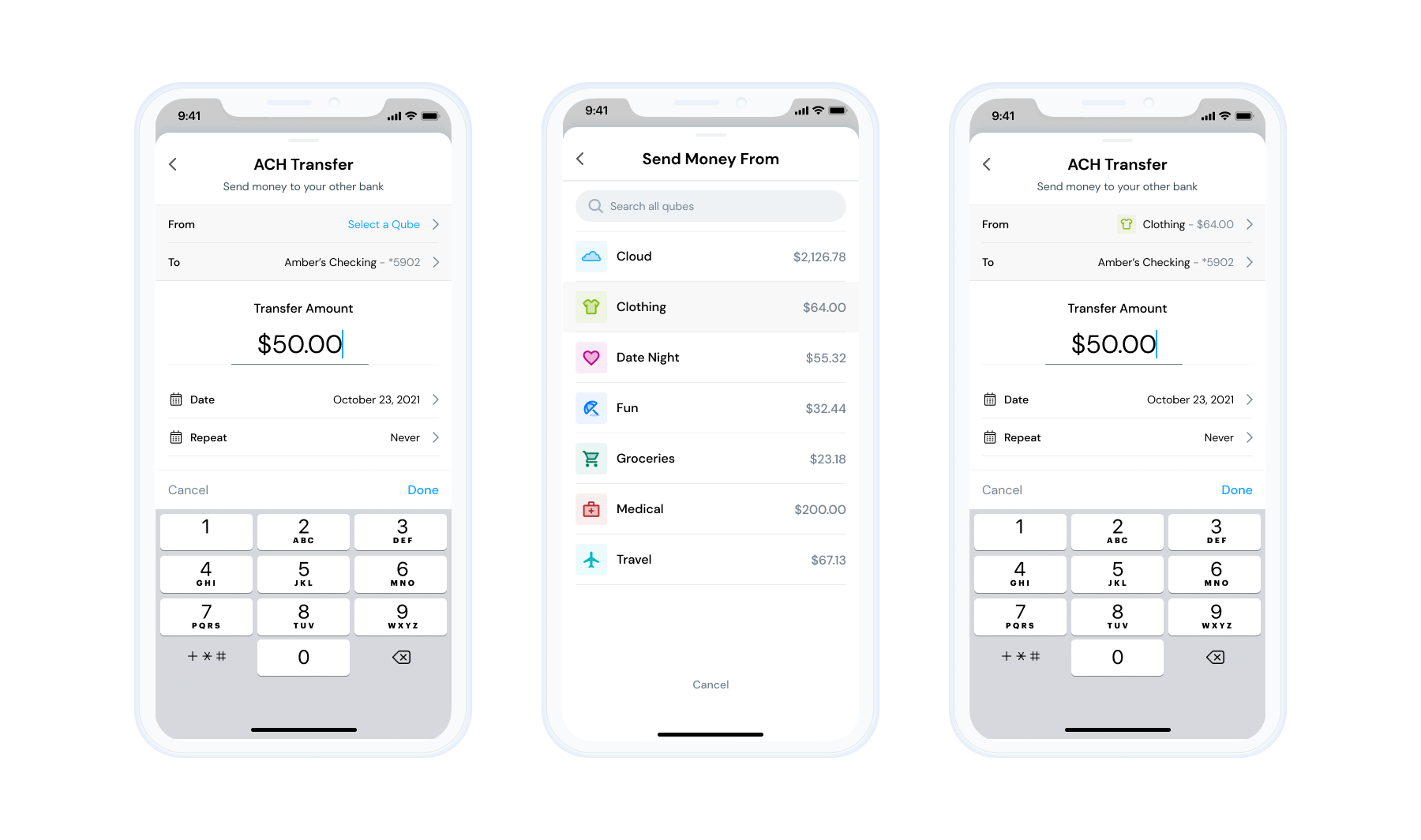 7. Look over the information and verify it's correct, then select Submit
8. Confirm the transfer in your qube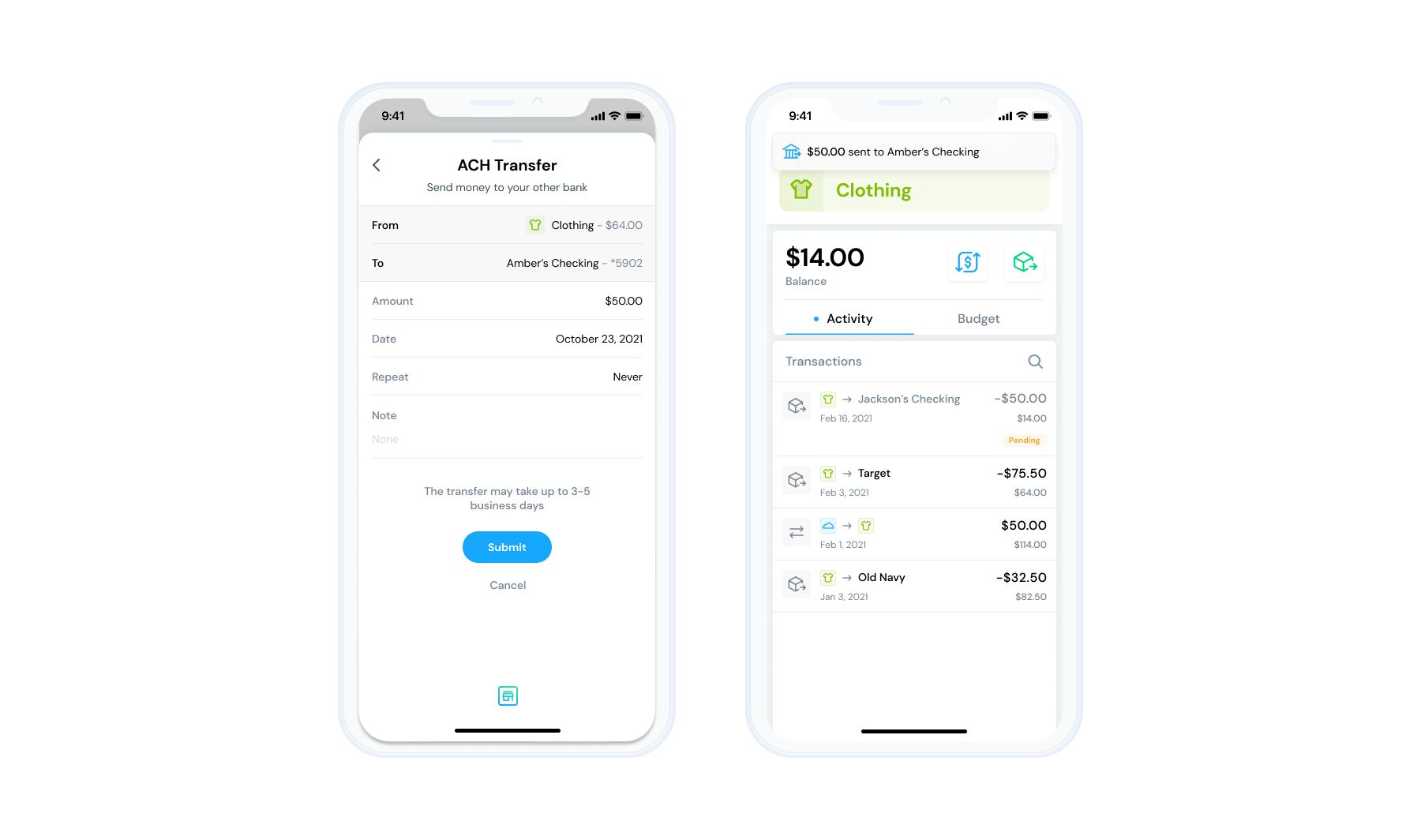 Transfers from Qube to external accounts take 1-3 business days to arrive. If you have questions, you can chat with an agent in the live chat. For more information on how to reach us, visit our How to contact us FAQ.