Qube's default-zero balance has you authorize every purchase before you make it so you are more intentional with your spending. You can open a qube with these two simple steps.
1. Click on the center tab to open up the Spending screen
2. Tap on the amount that the qube has (in this case, $140.23)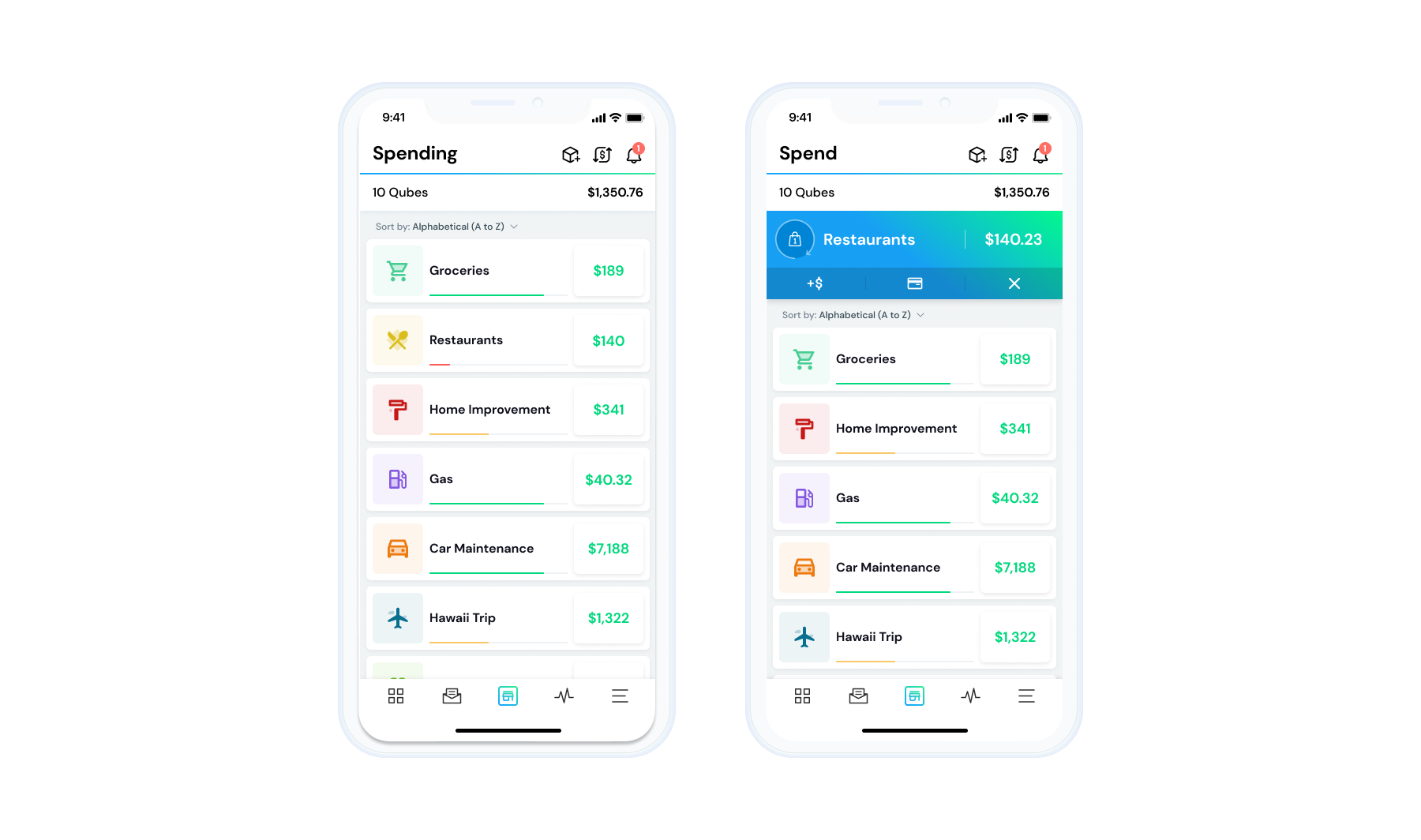 In this example, the Qube Card would now have $140.23 on it, and all purchases made would come out of the Restaurants qube.