The "Amazon Orders" qube is a way for you to place multiple orders, with various Amazon items, without transactions being declined. Amazon billing works a bit differently, as your card is charged when the item ships and not when you make the purchase. This means that you could place an order today, but it wouldn't hit your card until 3 days later when your order is ready to ship. For these reasons, we created the "Amazon Orders" qube.
The "Amazon Orders" qube makes it easy for you to authorize a payment for Amazon that won't decline the transactions because it locks to the merchant.
Here's how it works:
1. Tap on the Spending Qube you'd like the payment to come from and tap Open Qube
2. In the menu select "Amazon Purchase"
3. Input the exact amount of the order and pre-authorize that amount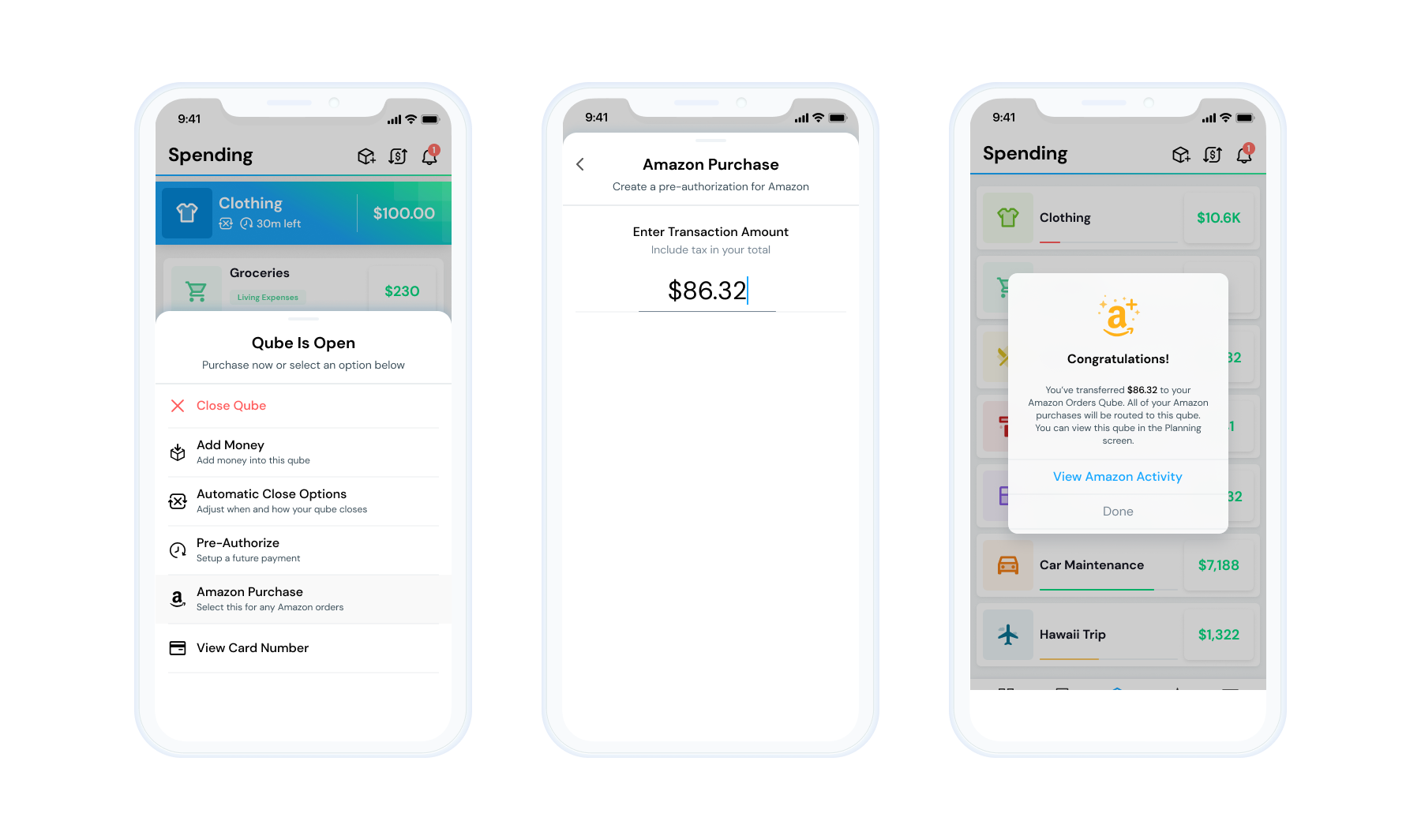 Once you authorize the specific amount, the funds will be immediately deducted from the qube and added to the "Amazon Orders" bill qube, where it will wait for Amazon to charge your card. This feature will allow you to create multiple orders from Amazon for different amounts with ease.
Note: If you are using the Premium Joint Account feature, the primary account holder's Qube card information needs to be used.