Monthly statements can be found in the app from the Profile Screen. Tap the Profile Screen icon

in the bottom right of the app. Then select View Statements. This will open your statements list in your web browser.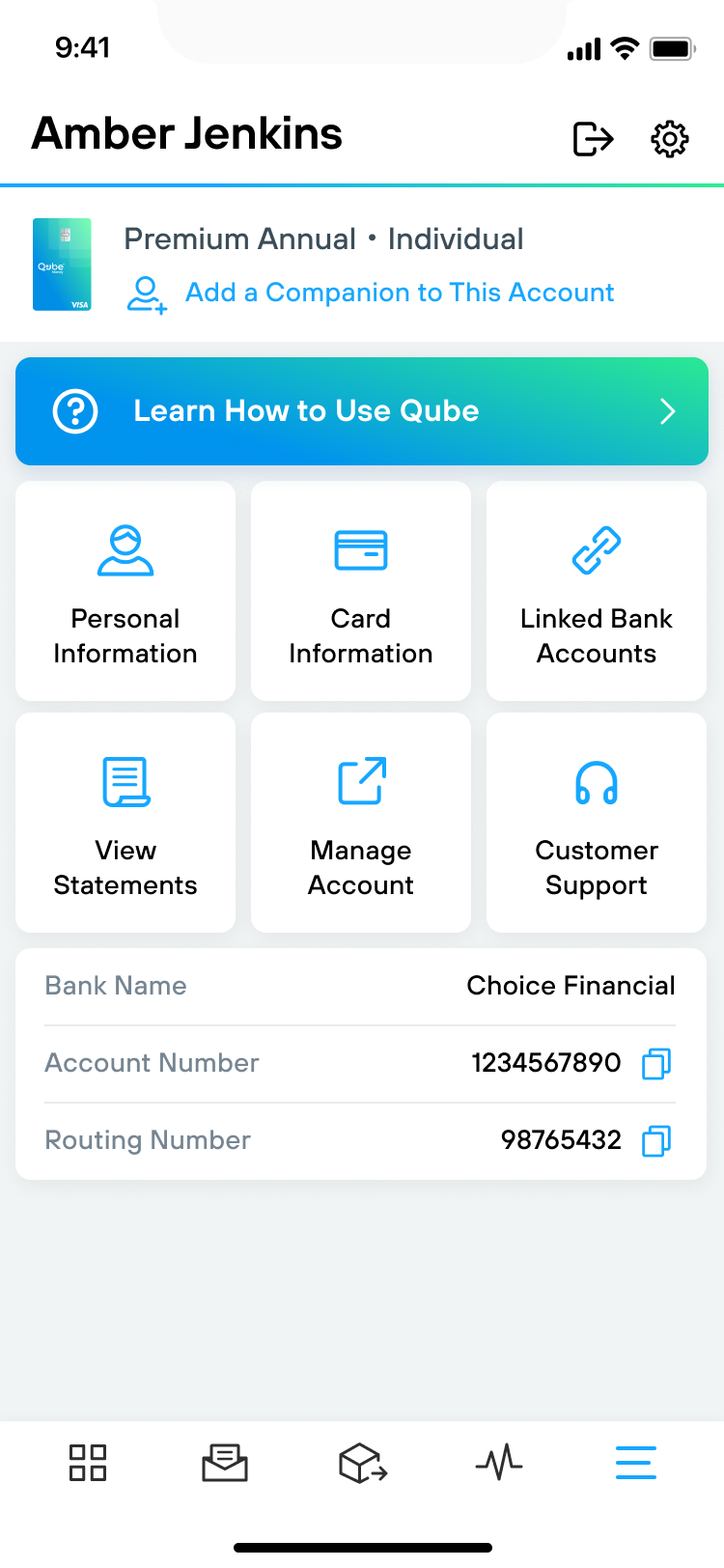 You can also find your statements by signing into dashboard.qubemoney.com and selecting Statements & Reports from the dropdown menu in the upper right.