Note: PreAuths DO NOT work for ACH debits. They only work with card debits.
Overview
For purchases which aren't charged right away, such as grocery pickup, weekly meal kit services, or online orders that don't process until the order ships, you can use the Pre-Authorize option from within your spending qube. Pre-Authorizing holds, or "earmarks," funds from the spend qube of your choice, and then allows a merchant to charge the amount later, without the need to open a qube.
Here's how it works:
1. When you're on the checkout page for the merchant, and know the exact amount of your order, swipe left on the spend qube you want to use for the payment and tap Spend to open the Spend Menu.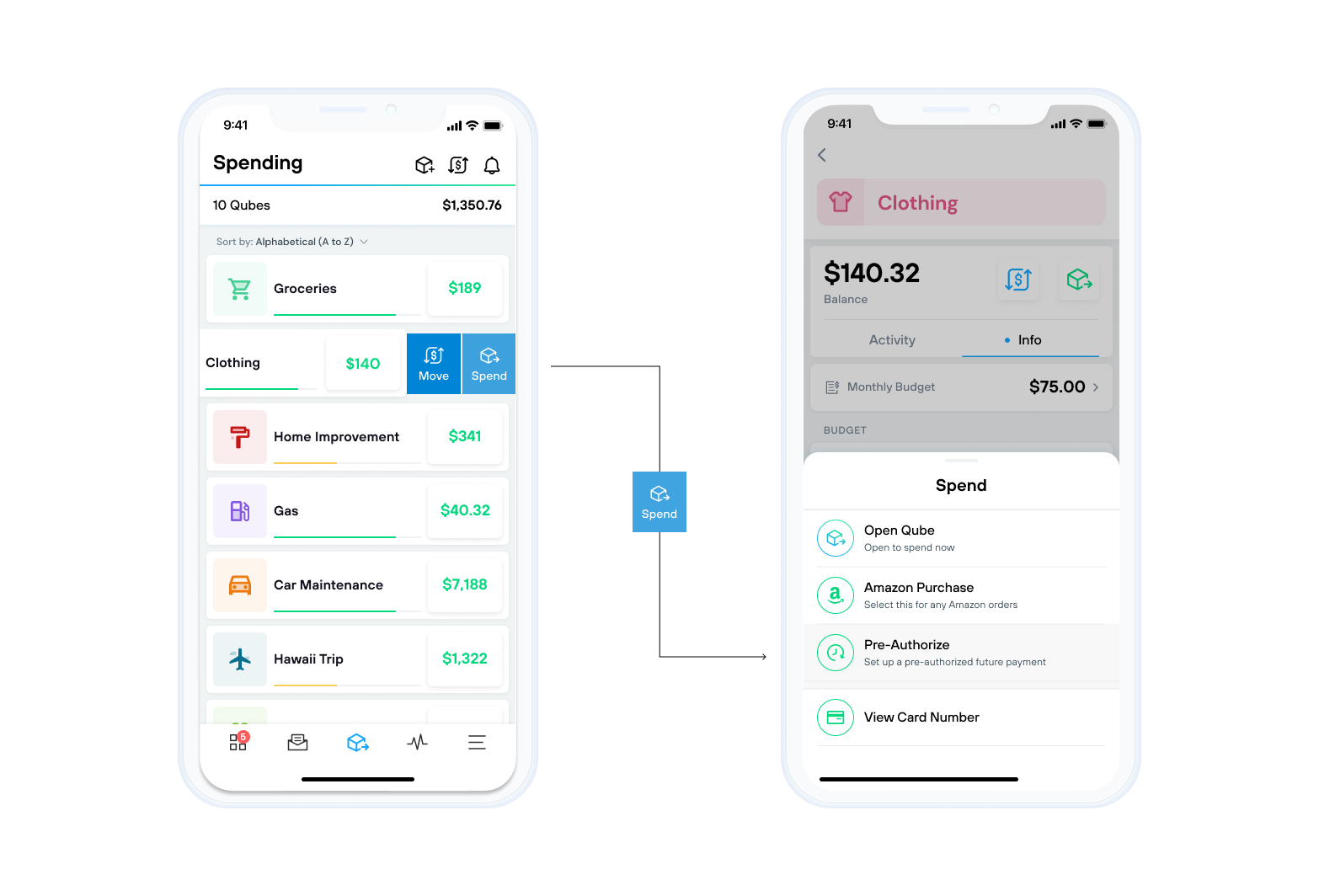 2. Select Pre-Authorize and enter the Transaction Amount with the number that exactly matches the price of your purchase, according to its checkout page. It is important the entered amount is an exact match to what the merchant will be charging; if it isn't an exact match, the charge will be declined.
Please note: With transactions like Grocery Pickup, where the final charge may be different than the original amount, make sure the original purchase amount is exact. If the final transaction is different than the original amount (due to items being out of stock, or weight-priced item variances), the transaction will settle for the final amount charged. If you think the final charge will be greater than the original purchase authorization, just make sure you have a few extra dollars in your qube to be safe. You can also try using a Virtual Bill Qube instead.
3. You may also add a note if you'd like. Once you're done, tap Authorize Purchase Amount.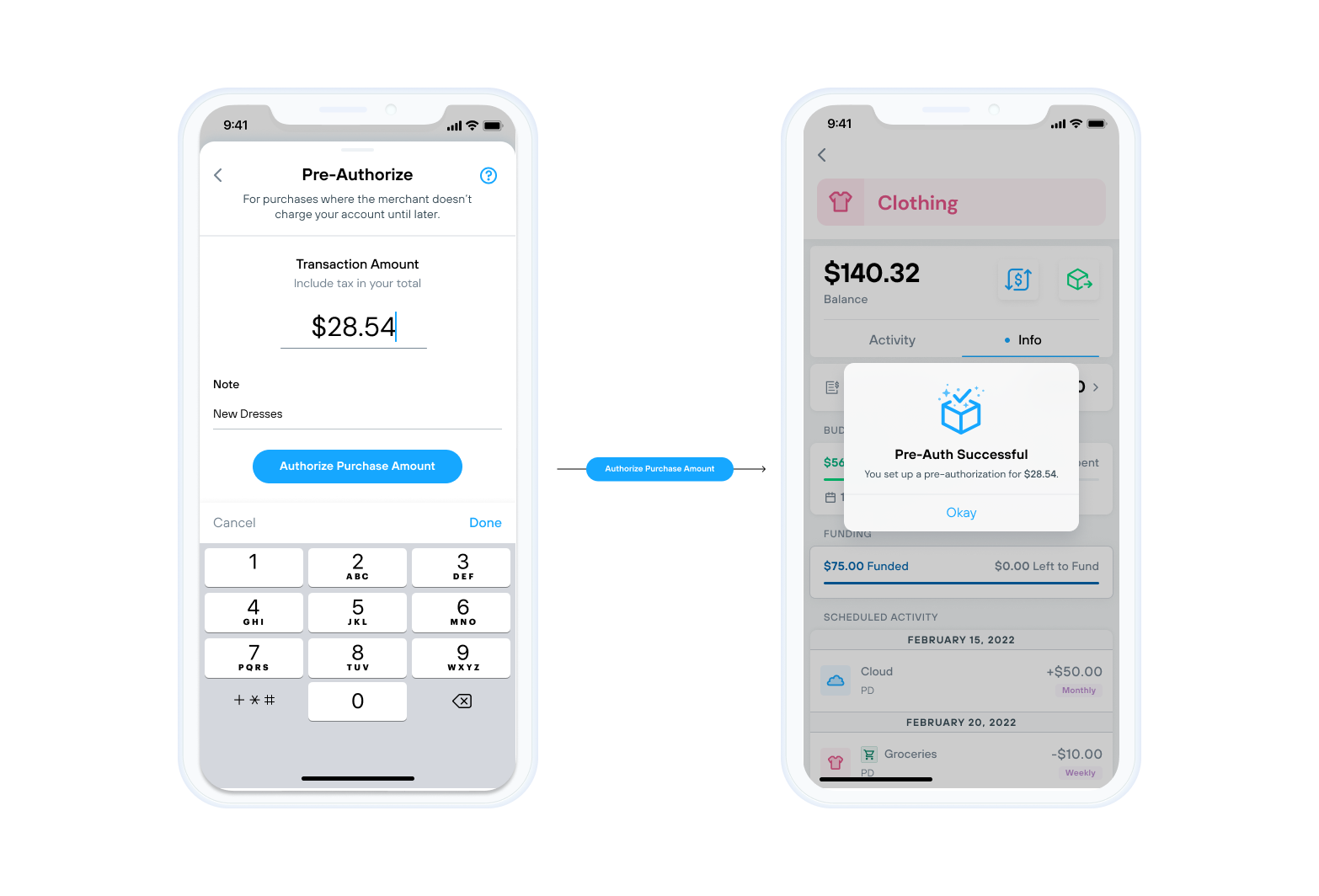 Once you authorize the amount, funds will be held with a pre-auth tag and can be seen in the Activity Screen

.
In the event you end up canceling the actual order, you can release the held/"earmarked" funds by canceling the pre-authorization.
Another option for online merchants that don't charge your card right away is to create a Virtual Bill Qube and use your unique virtual card or account number for these purchases.