With Qube Money, you have two main types of qubes; Spending Qubes and Bill Qubes.

To create a Spending Qube, go to the Spending Screen

and tap the Add Qube icon
.

Follow the prompts to choose a Qube Name, Icon, and Color. Next, you'll enter your monthly budget for the qube, and tap Done.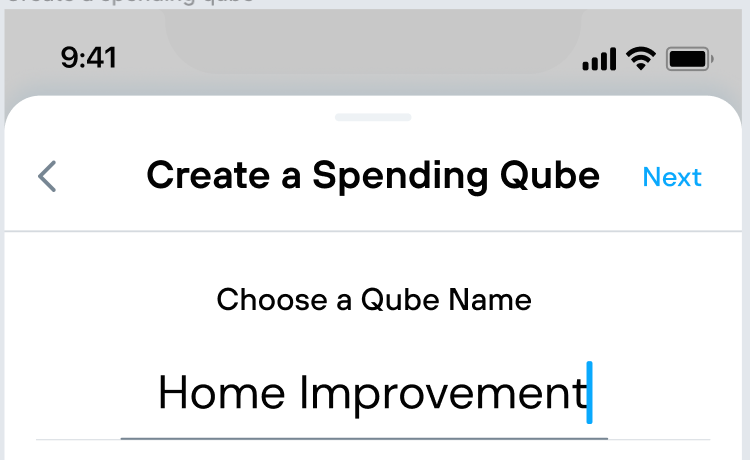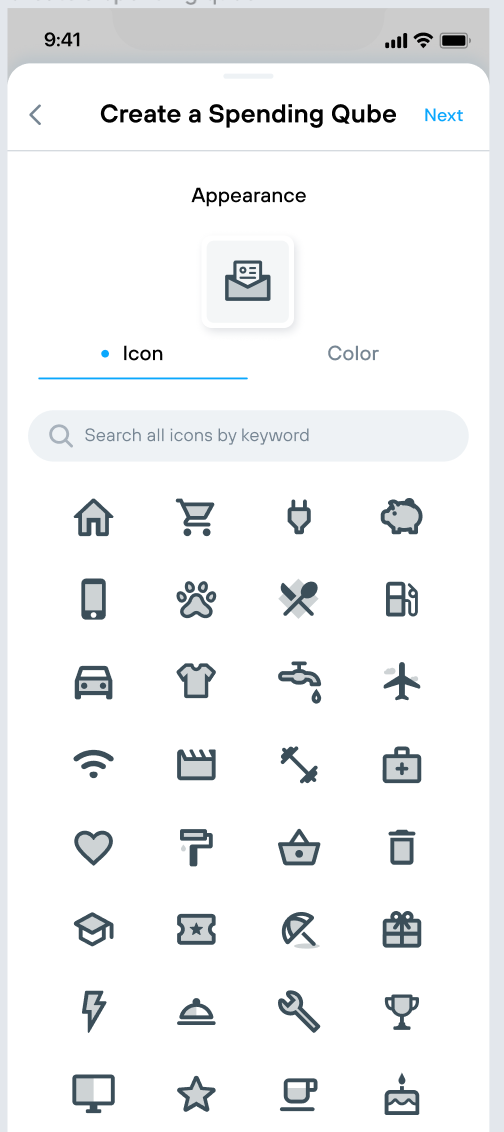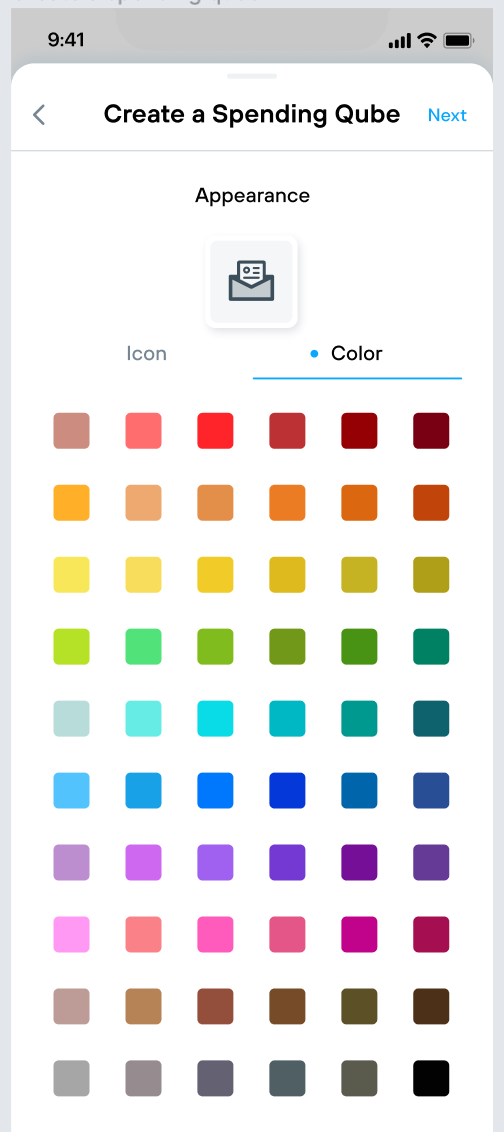 The screen will prompt you to fund your qube by transferring money into it from your Cloud or another qube. You'll need to fund your qube before you can spend from it. For more on funding your qubes, click here.

To create bill qubes, please visit the Bill Qubes FAQ for more details.

The process for editing both Spending Qubes and Bill Qubes is the same. To make changes to an existing qube, tap the qube you wish to edit from the Spending

or Bills

Screens. Then, tap the Settings icon

in the upper right, and select Edit. From here, can edit all the details of your qube. You can also archive the qube from this screen.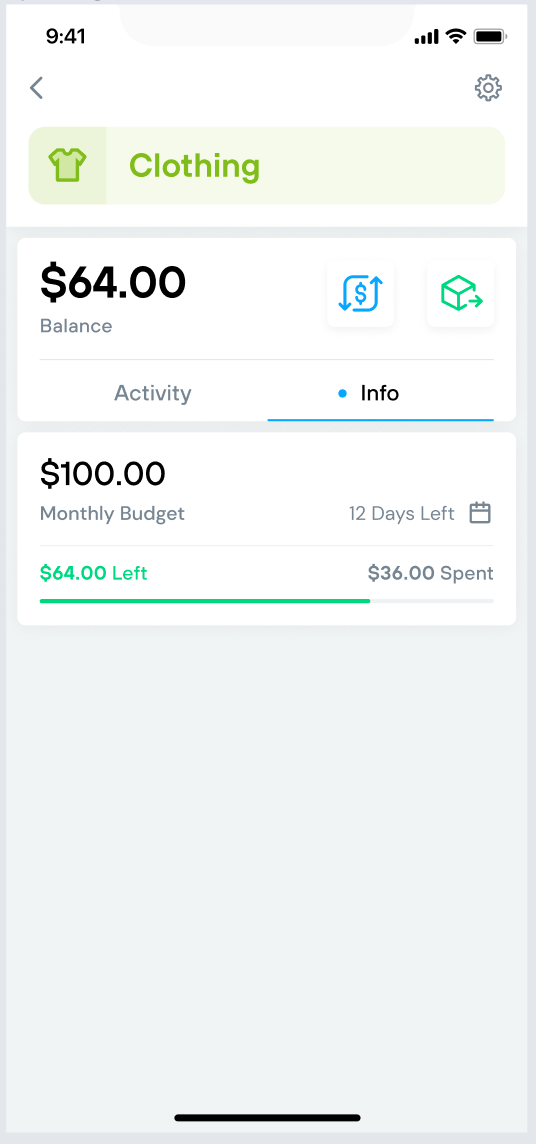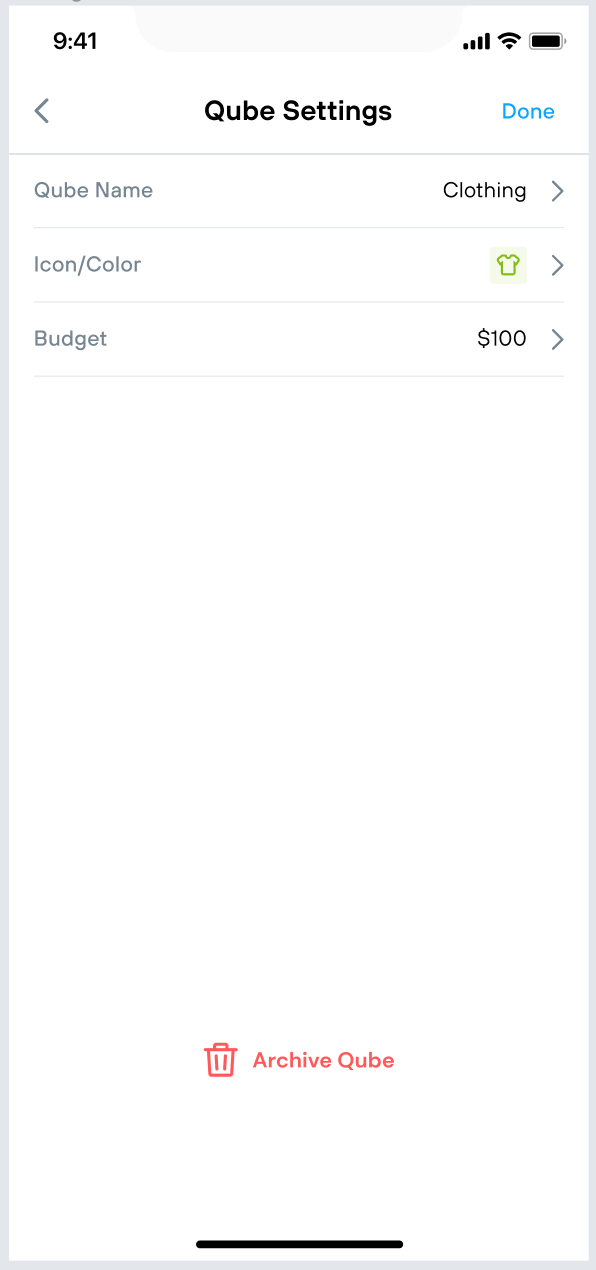 Don't forget to tap Save when you're done making changes, and then Done to get back to the qube summary screen.