Because of the international chip shortage, your physical Qube debit card won't be mailed until you have made a deposit into your Qube account. Remember, your first Card Deposit is free, and you can deposit just $10 to get started! After you've made your first deposit, you can expect to receive your physical card in the mail in 2-4 weeks.

Your virtual card was issued when your account was approved, so you can start using your virtual card number right away for bills and online purchases. You can also add your virtual card or account number to a third-party payment app, or a mobile wallet like Apple Pay or Google Pay for in-person transactions while you wait for your physical card to arrive.

To access the virtual card, sign in to your Qube Money app, go to the Profile screen

, and select Card Information. Then tap View Card Number.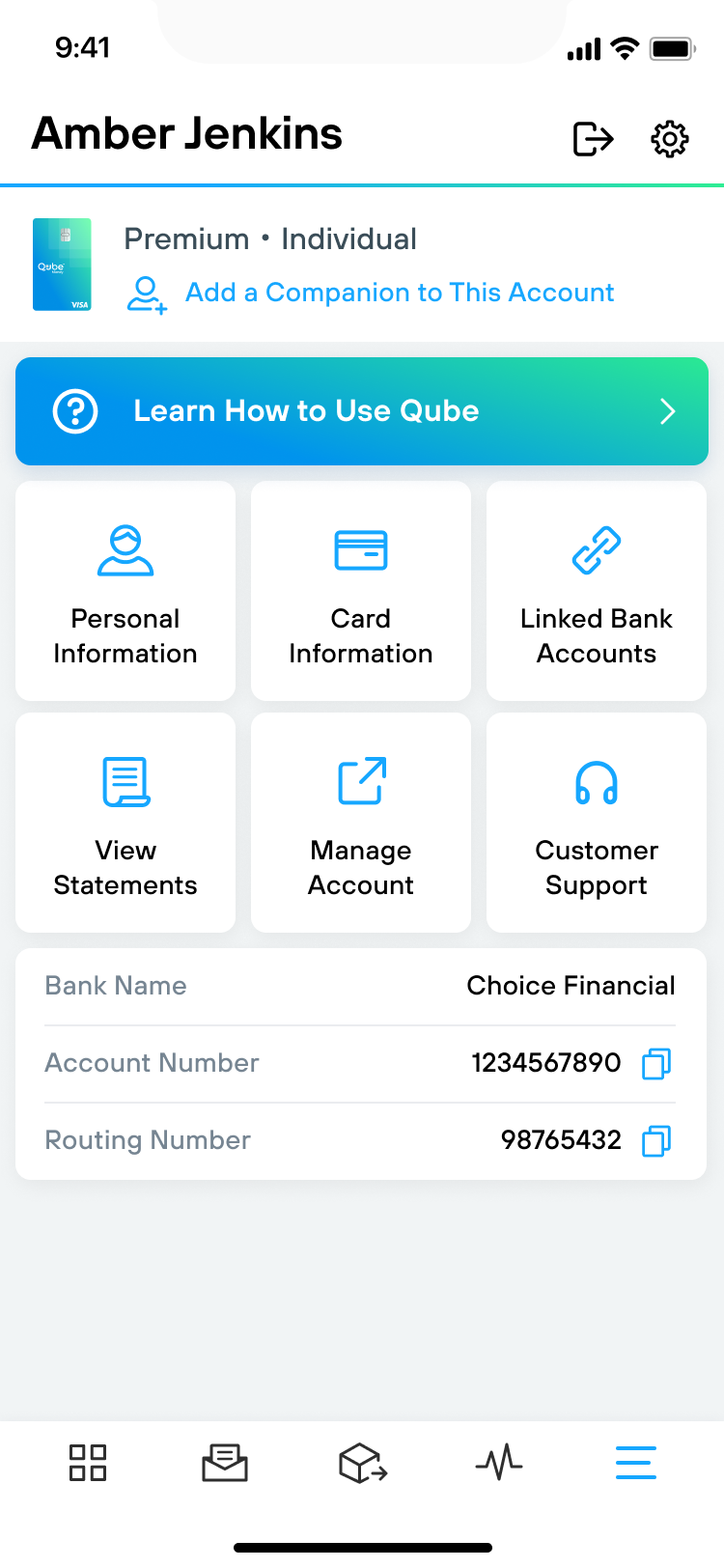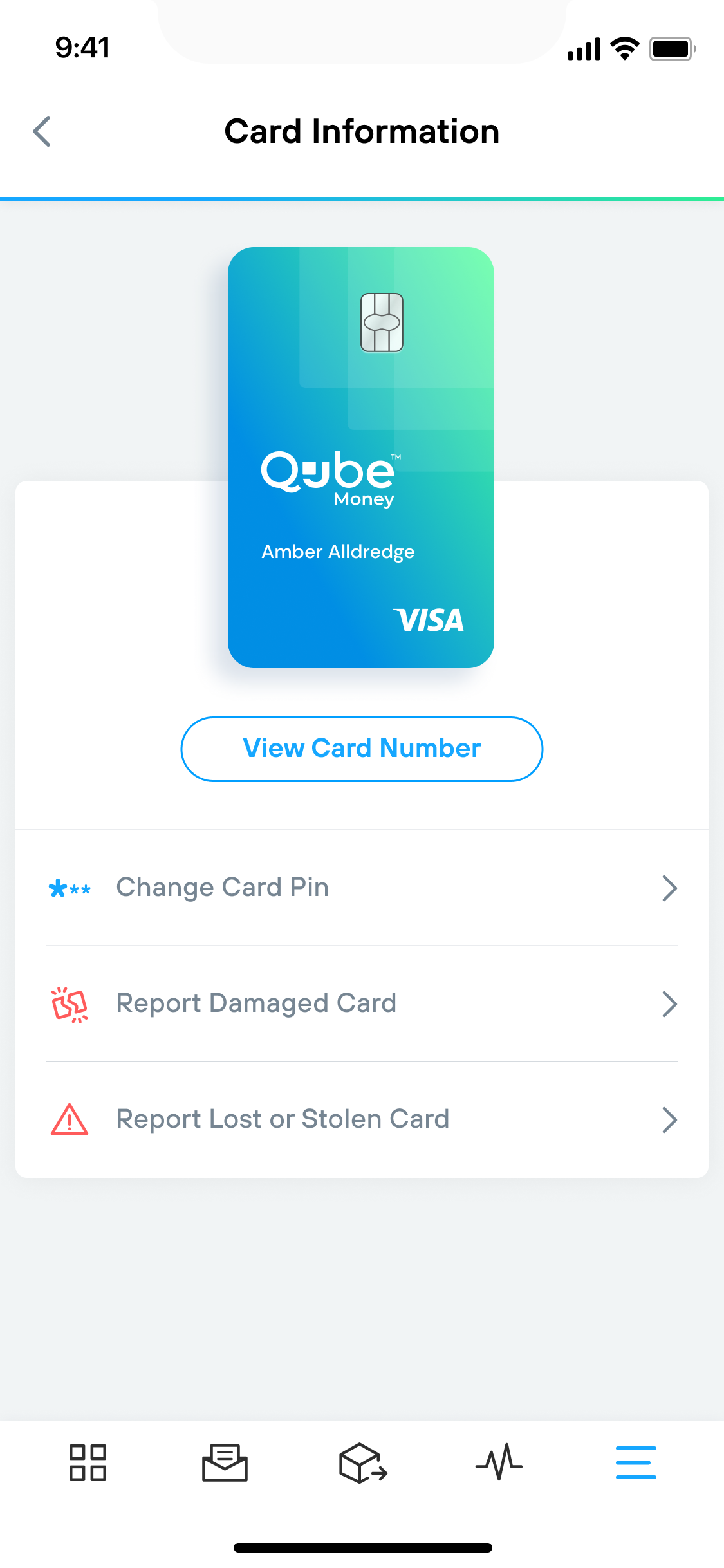 If it has been more than 4 weeks since you made a deposit into your Qube account, and you still haven't received your card in the mail, please contact Customer Support.