Send money instantly to another Qube user with these instructions:
1. Log in to the app and select the qube you would like to transfer money from.

2. In the top left corner, select "Transfer Money".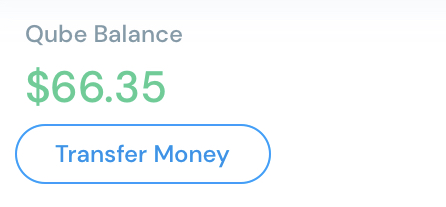 3. Choose the option "Another Qube Account".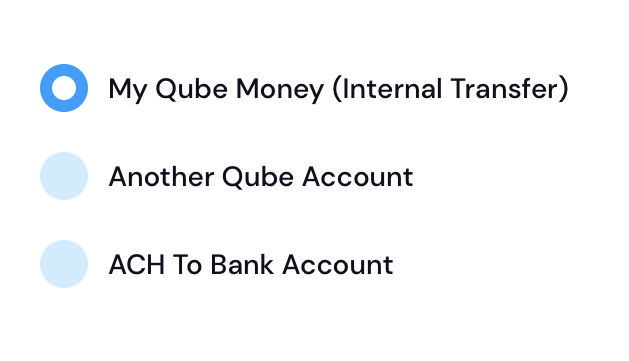 4. Next, you'll be asked to input the person's email address. Currently, it's only possible to send money to a friend or family member with an email address. Even though it says, "Enter Full Email or Phone Number," it will not work unless you use the email.

5. Once you've sent the money successfully, your contacts will be stored so you can easily and quickly transfer money when you need to.