Send money instantly to another Qube user with these instructions:
1. Click the move money icon in the top-right corner, select Peer-to-Peer, then search for who you want to send funds to.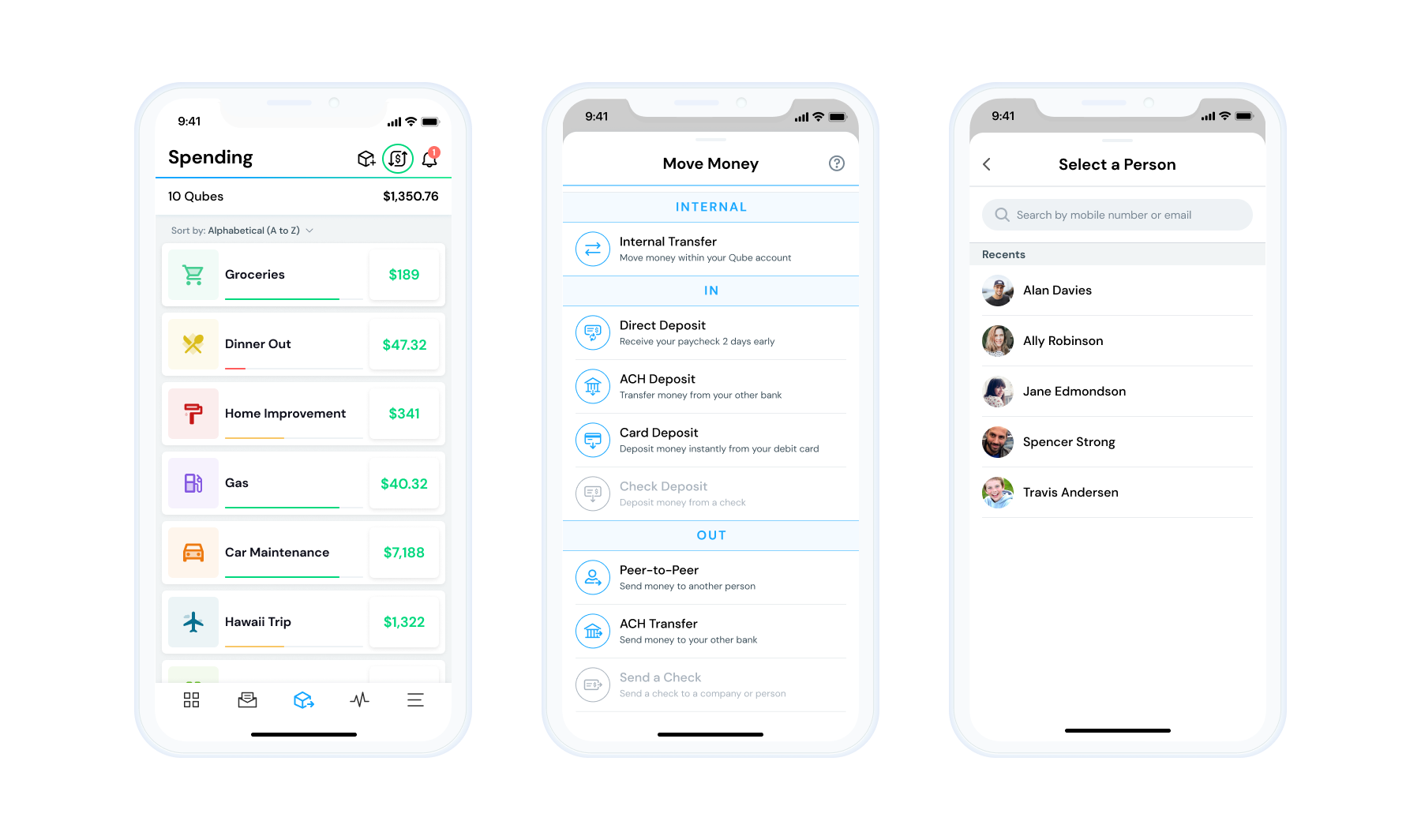 2. From here, select the qube you want the funds to come from and the amount you want to send.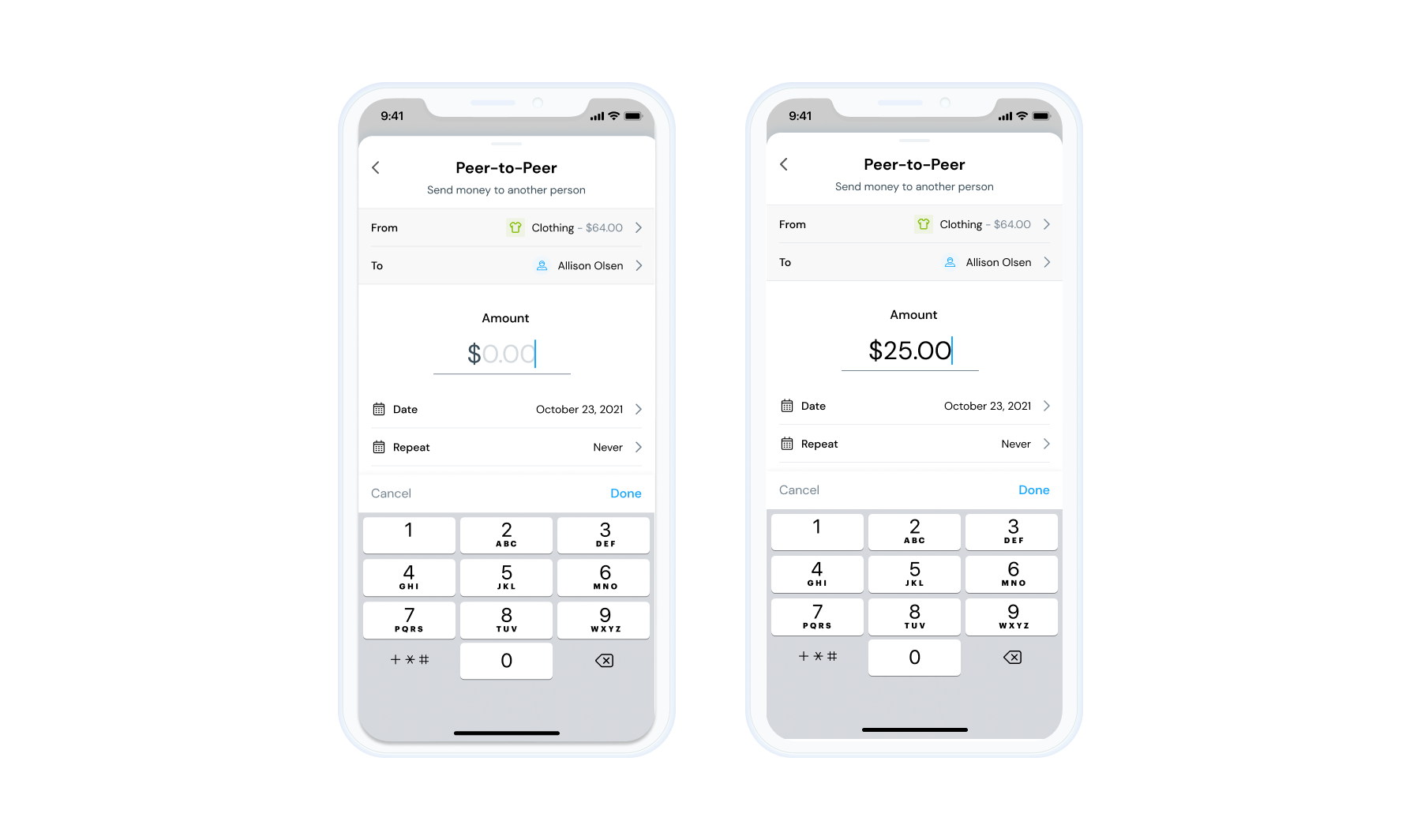 3. Next, review the details of the transfer, and hit submit.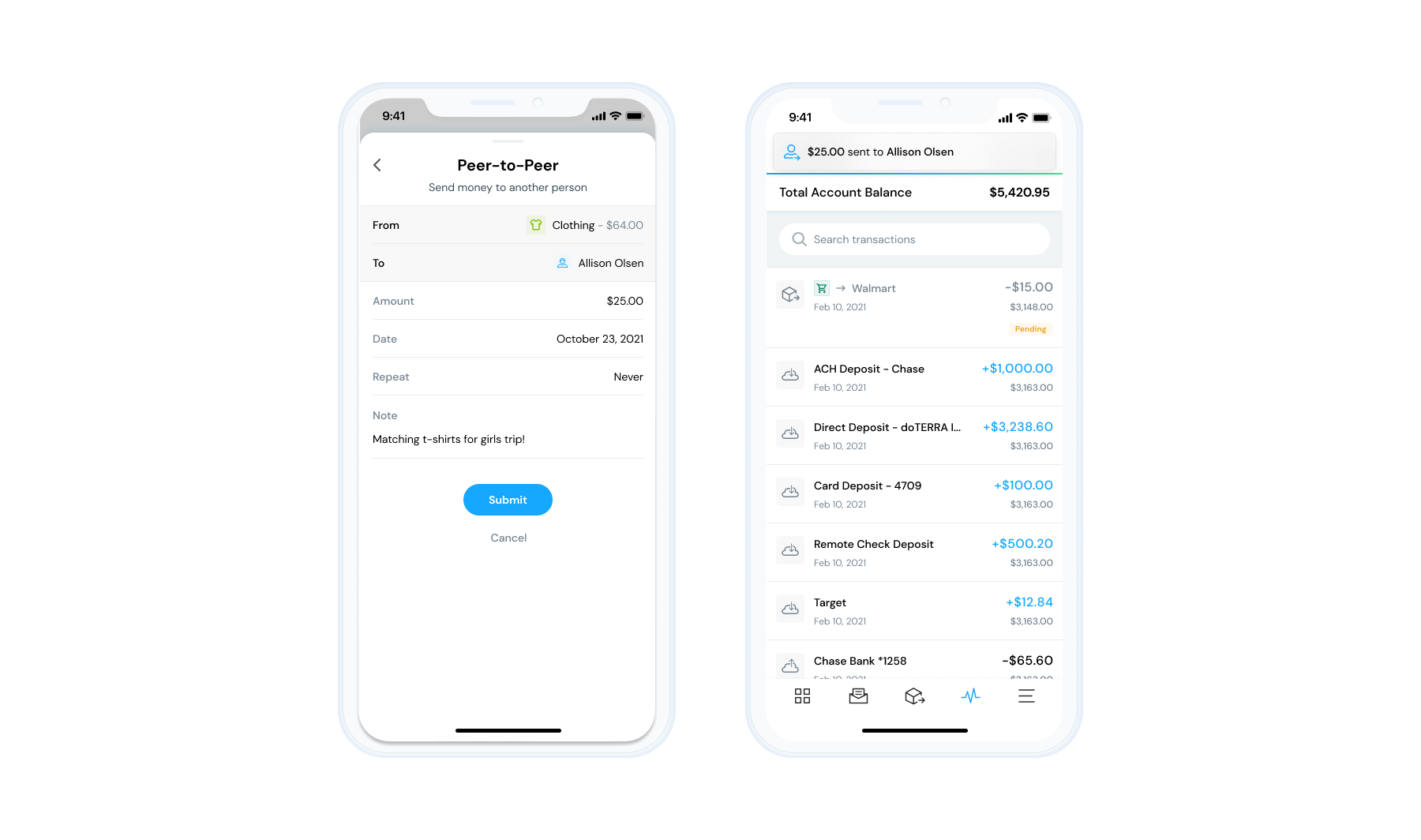 Note: Once you've sent the money successfully, your contacts will be stored so you can easily and quickly transfer money when you need to.