You can deposit money into your Qube account instantly* with a Card Deposit.
Here's how:
Open your Qube app and go to your Overview , Bills , or Spending Screen
Tap the Move Money icon
Tap on Card Deposit
Enter the amount you'd like to deposit into your Qube Cloud, between $10-$25
Add or select the debit card you'd like to charge for this deposit from your other bank
Tap Create Deposit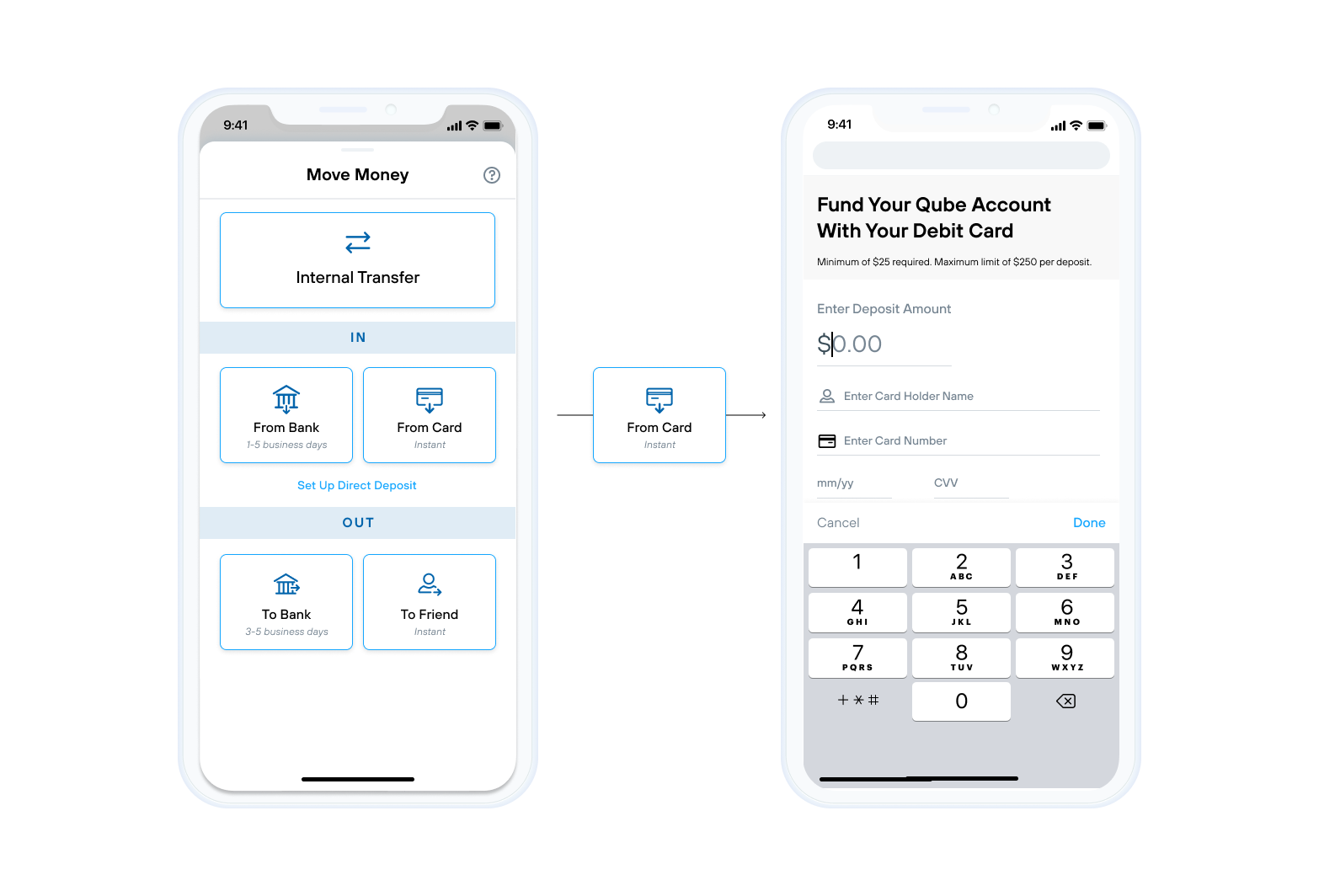 *The first Card Deposit is FREE to ALL Qube users. Card deposits have a $10 minimum and $25 maximum. All accounts are limited to one card deposit per 24-hour period, and two card deposits total. Second card deposit has a 4% fee. Transfer times vary by bank and may take up to 30 minutes.