Changing your Qube password
There are two ways to change your Qube password:
Open your Qube app. Beneath the prompt to enter your password, you'll see Forgot Password. Tap on this link and enter your email address associated with your Qube account. This will send you an email with a link. Follow the link in your email to change your password. Set your new password, then go back to your Qube app and login to ensure it was successful.
Login to your Qube app and go to your Profile Screen . Click the Settings icon in the upper right, and then select Change Password. You will need to enter your current password to set a new password from this screen.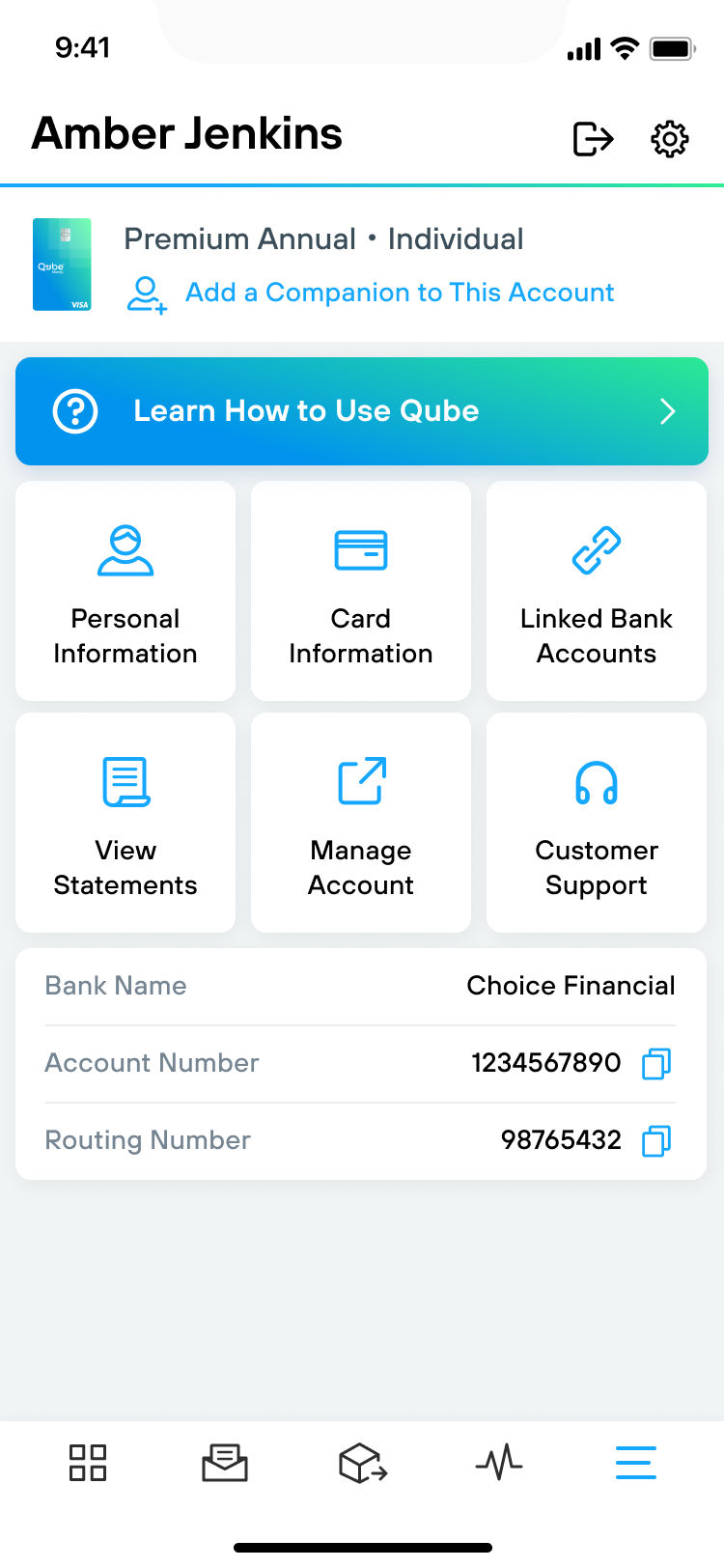 Changing your Qube debit card PIN
Setting up or changing your physical debit card PIN is easy and can be done right from the Qube app! Follow these steps to change your PIN:
Open your Qube app and go to the Profile Screen
Select Card Information
Select Change Card Pin
Enter your new PIN, re-enter the PIN to confirm, then tap Submit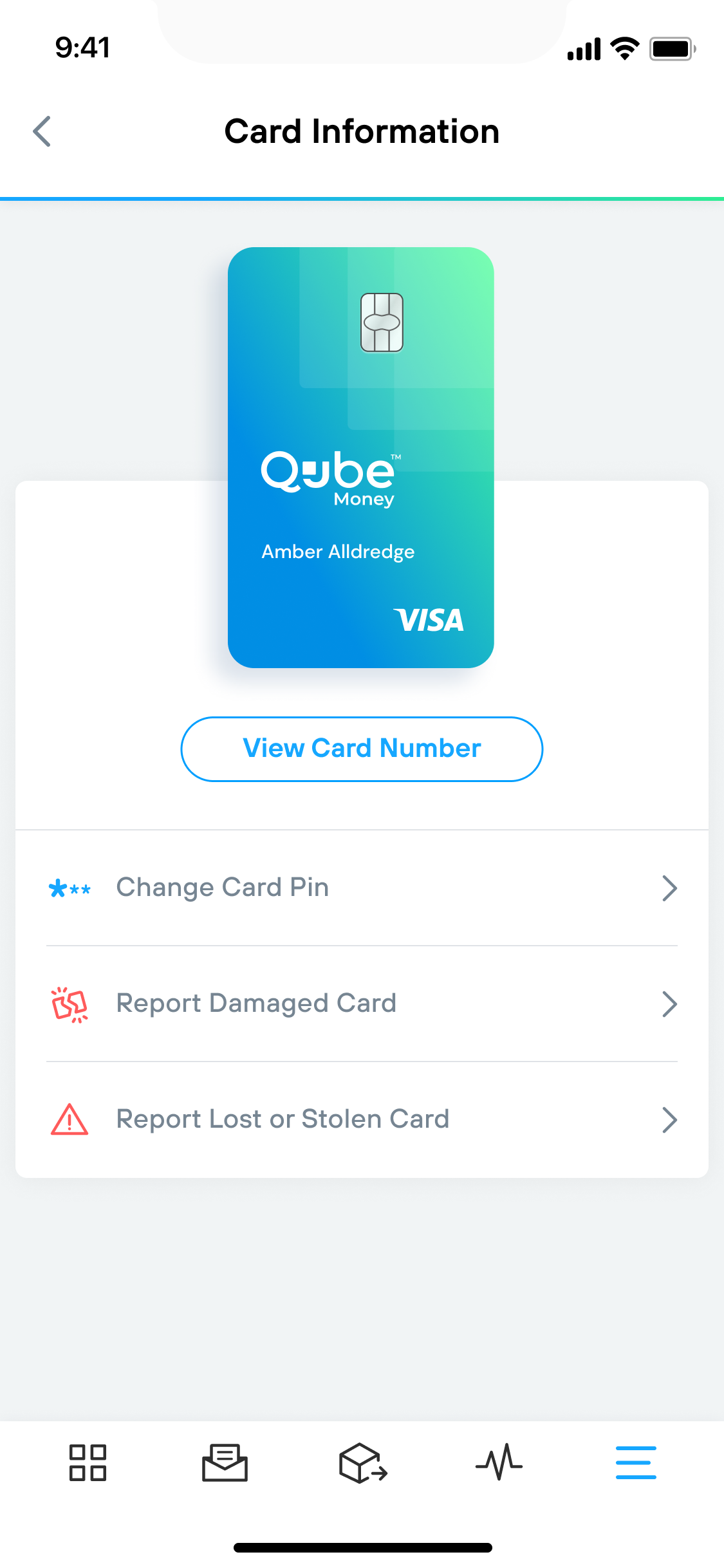 That's it! You're all set with your new PIN and can use it the next time you checkout using a card reader or visit an ATM.
If you're still having trouble, please contact Customer Support.