Our routing number is 091302966.

To find your account number and routing number in the Qube Money app, simply sign in and go to your Profile Screen

. Your account number and the routing number are at the bottom of this page.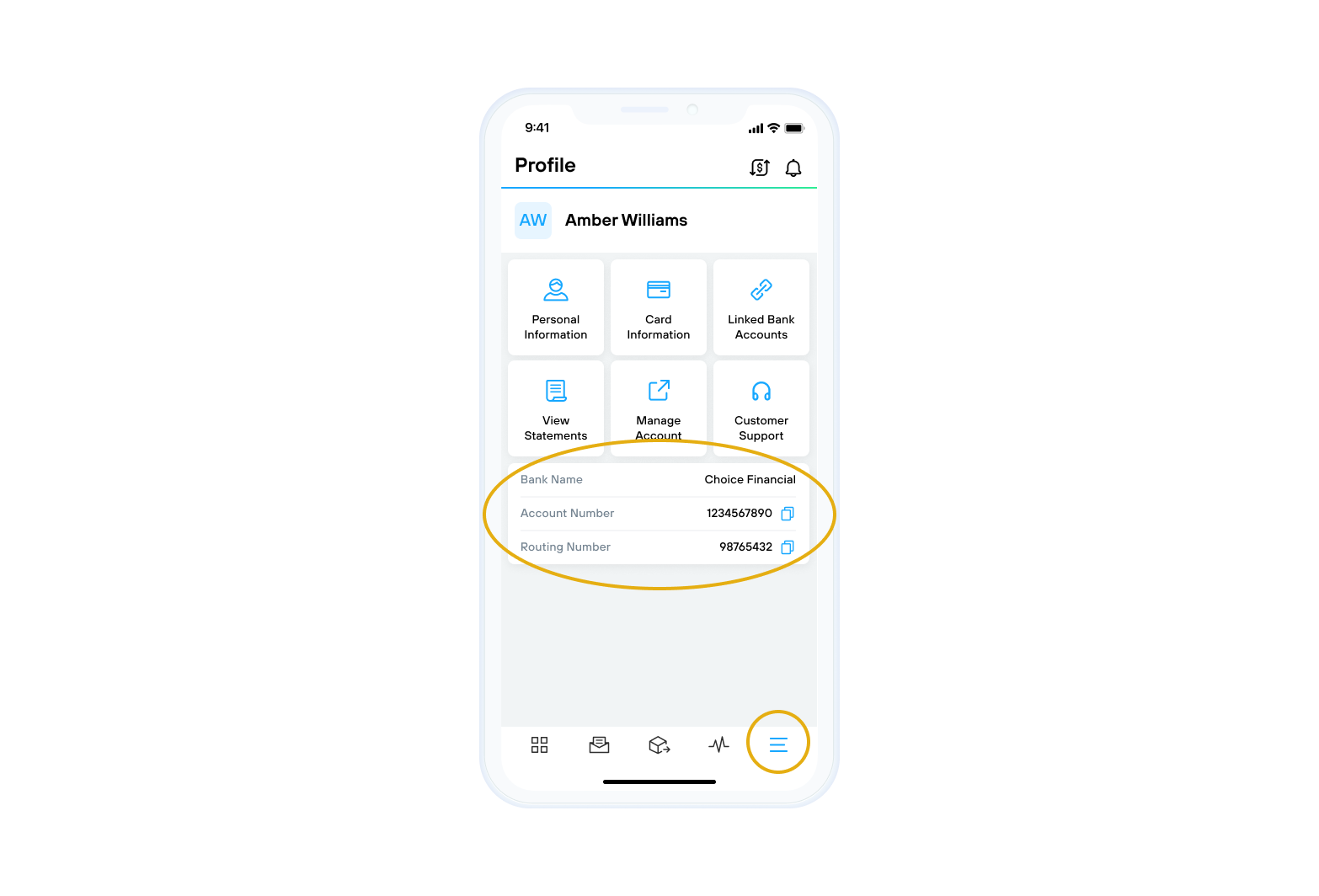 With Virtual Bill Qubes, you receive a unique virtual account number for each bill qube created. The routing number will always stay the same (091302966). To find the unique bill qube account number for a Virtual Bill Qube:
Go to your Bills Screen , find the bill qube, and click on the Bank Building Icon below the bill qube name. Your unique Virtual Account Number for that qube will pop up.
From your Bills Screen , you can also click on the bill qube Name, select the Bill Info tab, and tap Virtual Account Number.