If you've signed up to be a Qube Money Affiliate, you have a customizable link and code. If you aren't an affiliate and are looking for information about our give $10 get $10 promo, click here.
Your affiliate dashboard contains everything you need to track your work with Qube. Clicks, commissions, links, etc. Here's how you can access your affiliate link.
1. Login to www.QubeMoney.com using your Qube Money account credentials.
2. Click on your name in the top-right corner, then click on "Go to Partner Portal".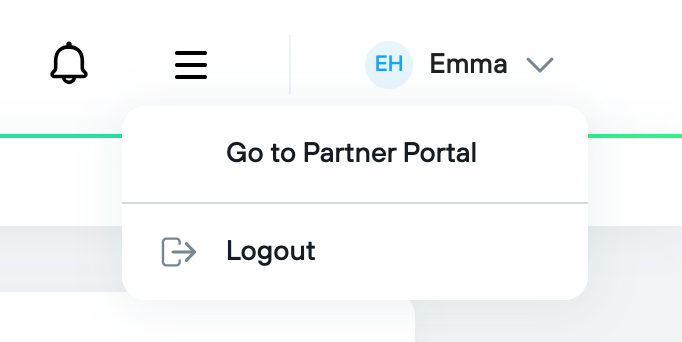 3. On the left-hand side you'll see a section that has all of your discount codes, or affiliate links. Here you can click on the pen icon to the right of the name to edit, or you can type in a new code and hit the plus sign to add a new one (with the same benefits).
4. Your audience can either click on the link or add the code at checkout to get their benefit of 2 months free + get you the commission.
Questions? Email Emma@QubeMoney.com