As a Qube Money affiliate, you have a customizable link and code your audience can use to get two months free on one of our yearly plans. If you're on the affiliate pro program, your audience will get two months free on any program they choose.
If the user does not already have a Qube account, simply send them your affiliate link and have them create an account by clicking on it. The conversion is automatically tracked on the backend, no additional steps are required! (Piece of cake!)
Tip: Use the Copy Link button to copy your latest referral link. It includes the affiliate code in it, which means your audience will not need to enter it manually at checkout.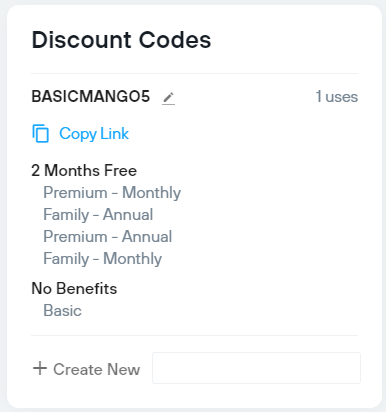 If the user does have a Qube Money account and wishes to upgrade using your affiliate link, follow these steps:
Have the user login to qubemoney.com
Click the 3 horizontal bars in the upper right corner
Click manage plan
After choosing their preferred plan, ask them to enter your unique affiliate code (BASICMANGO5 in the example above)
They will see a screen similar to this (note- both the discount code & offer are different in this photo):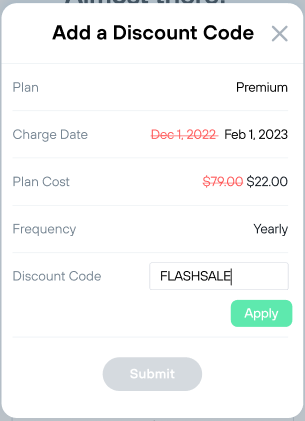 That's it!
Questions? Contact our affiliate marketing coordinator Emma at emma@qubemoney.com.